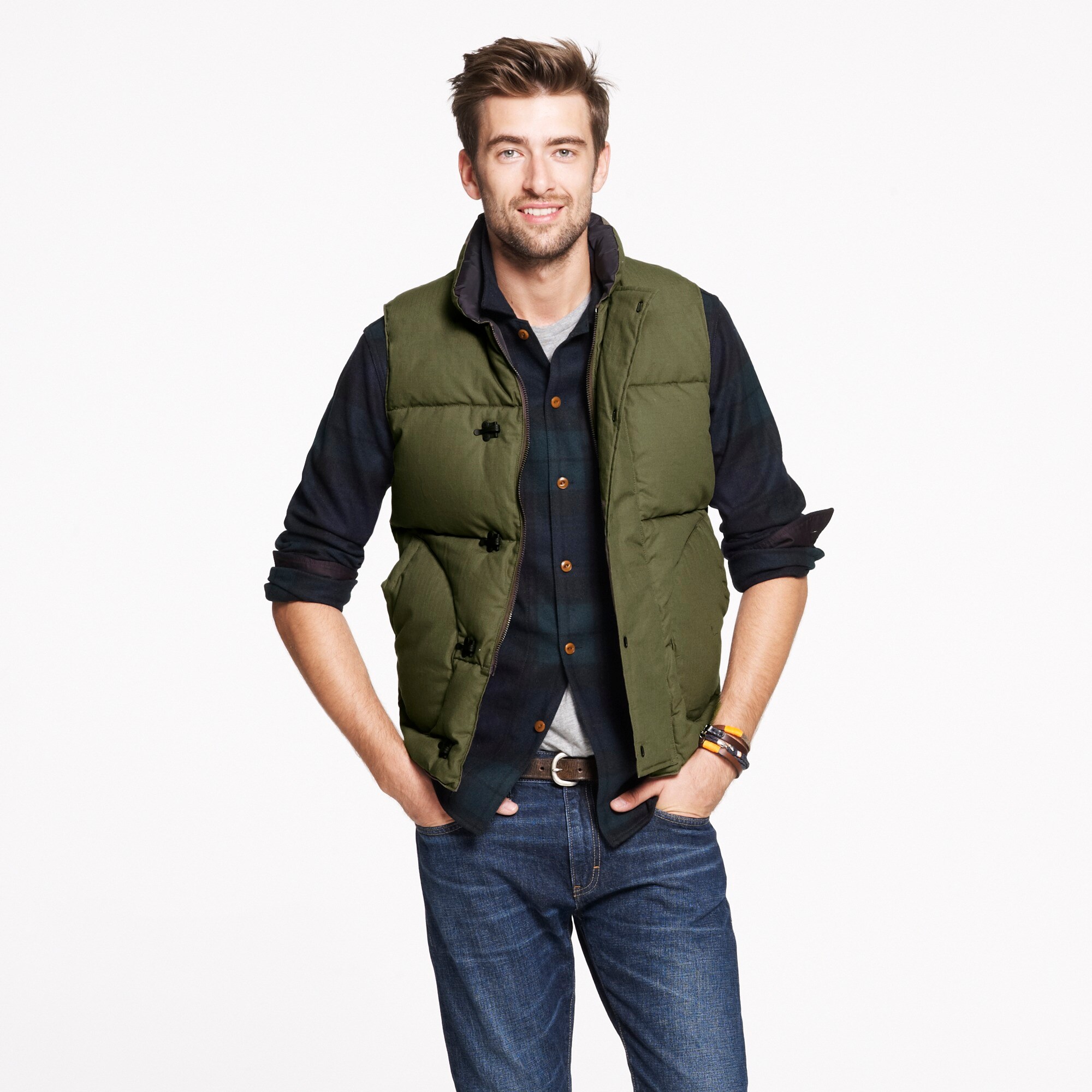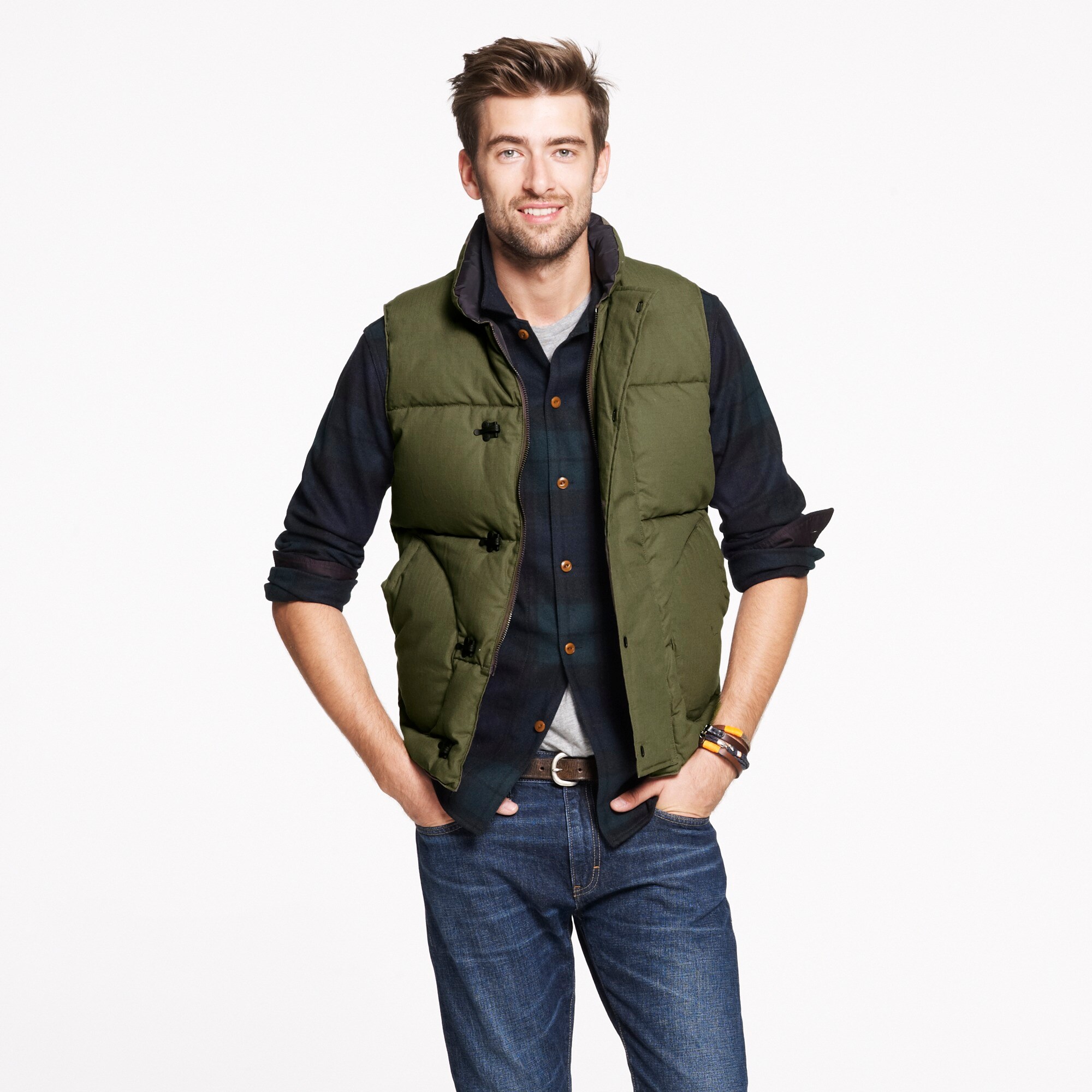 Product Details
An underground cult favorite from Tokyo to Tribeca, the iconic brand got its start in Jackson, Wyoming, in the 1960s, crafting rugged outerwear pieces for ranchers and skiers (and was known best of all for its iconic leather-yoked down vest). The brand disappeared just 20 years later but was revived by a Japanese vintage collector in 2005, using archived designs and the same commitment to quality and tradition. Today, Rocky Mountain Featherbed has teamed up with our designers for this exclusive collaboration. Featuring a silhouette similar to their signature piece, this only-at-J.Crew style substitutes the leather yoke with details borrowed from a World War II U.S. Navy deck jacket. Finished with metal clip fasteners and D-shaped pockets, this collector's item is equal parts style and pedigree.
Down-filled cotton/nylon.
Standing collar.
Lobster-clasp closure.
Pouch pockets.
Machine wash.
Made in Japan.
Rocky Mountain Featherbed® vest