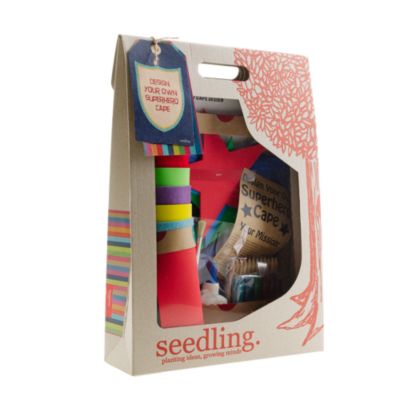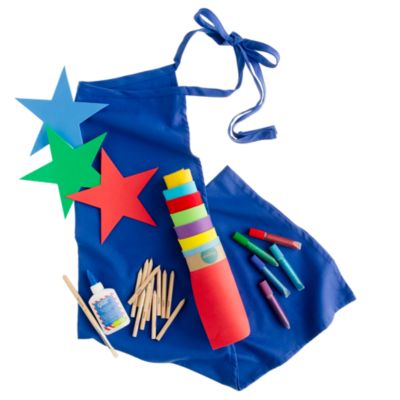 Product Details
New Zealand-based Seedling doesn't make mere toys, they create imagination-spurring kits that help kids explore a huge range of interests, such as science, nature, design, fasion, art—the list goes on and on. Meant to encourage kids to ask questions, develop creativity and make discoveries—as well as spend quality time with adults in their lives—each kit contains a well thought out project and is made by hand with top-quality, often recycled and recyclable materials. Best of all, they're really fun to play with.
Includes cape, felt, glitter, pens and other decorative options.
Made in New Zealand.
Seedling design your own superhero cape