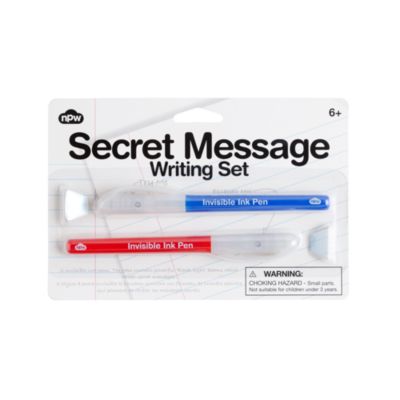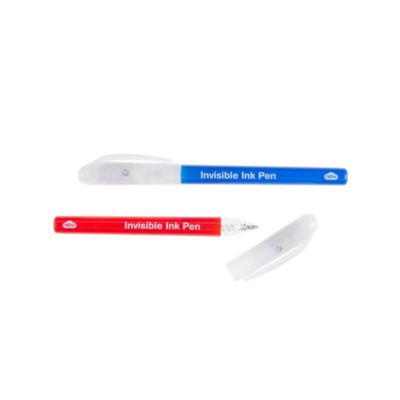 Product Details
Secret messages are fun to write and even more fun to decode with this invisible-ink pen set. A small ultraviolet black light in the pen caps illuminates notes written with the invisible ink (it can't be seen in regular light) and makes super kids supersleuths.
Includes two invisible-ink pens and erasers.
Import.
This item is not intended for use by children under three years of age.
Kids' NPW™ secret message writing set