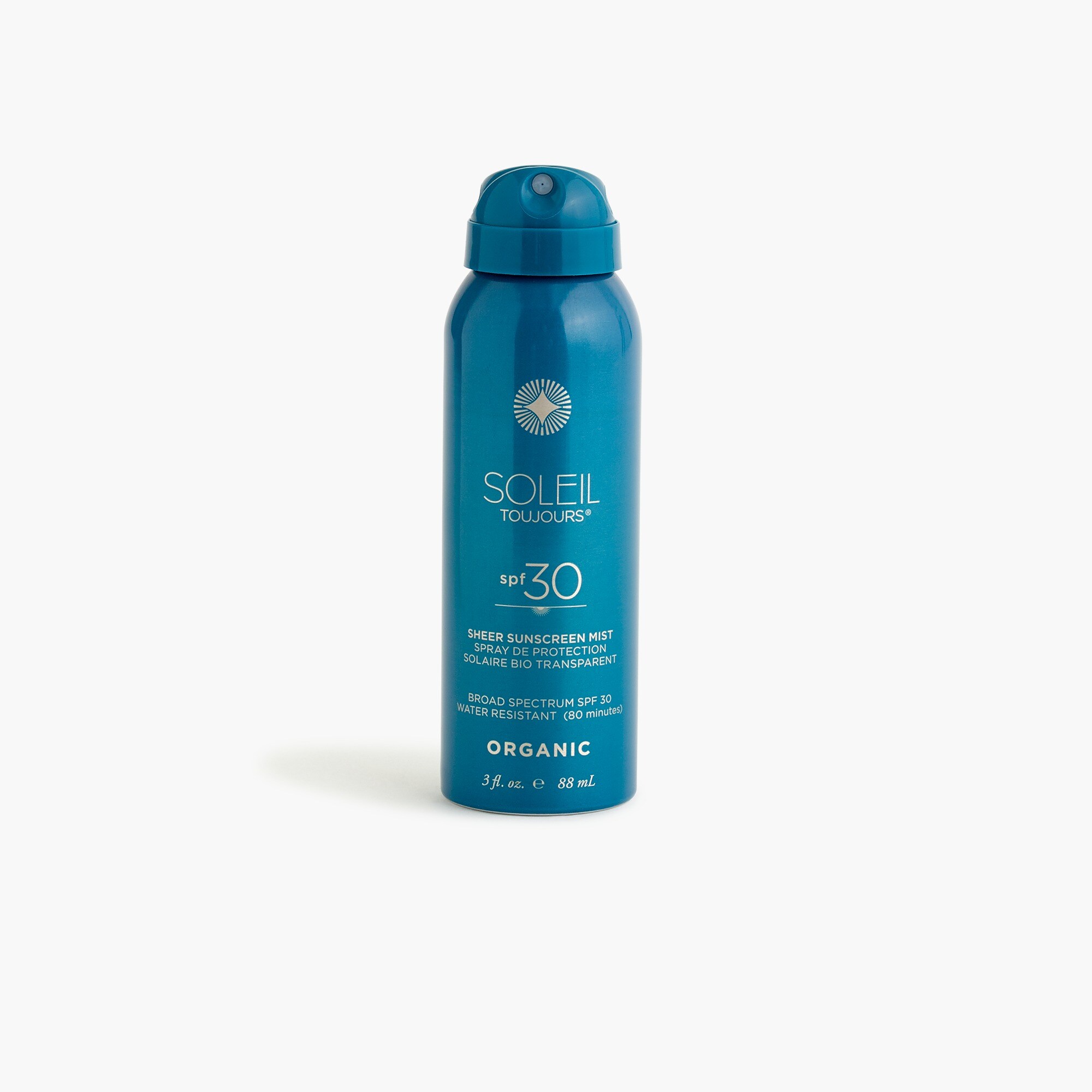 Soleil Toujours sheer sunscreen mist SPF 30 (2 fl oz.)
We're sorry, this product cannot be shipped internationally.
For helping finding something else you'll love, email our specialist julie@jcrew.com
Prices are now in Canadian dollars.
Valerie McMurray, a mother of three, was tired of accepting chemicals and that white cast that seemed to accompany every commercial sunscreen on the market, so she set out to create the ultimate line of sun-protection. This broad spectrum formula is over 70 percent certified organic made without oxybenzone or octinoxate (two common ingredients that are highly allergenic and known endocrine disruptors—plus, they've been shown to cause coral bleaching and ultimately kill coral reefs). Composed of red algae, vitamin C ester, vitamin E and bisabolol (a natural SPF booster) this increases skin smoothness and may decrease the depth of wrinkles. And to top off the powerhouse of ingredients, green tea leaf extract helps guard against UV-induced immunosuppression and skin damage. This is the perfect size to keep in your bag for reapplication during the day.
Star ingredients: EcoSun Complex®, CoQ10, green tea leaf extract.
Active Ingredients: avobenzone 3%, homosalate 7.5%, octisalate 5%.
Made in the USA.
Online only.
Item K2194.