Quality
Time with…
JAMES LAMDIN
The founder of Analog:Shift is our vintage-watch curator
at large—a history buff who's quick to send handwritten notes and pick up the phone to talk. (Not surprising, considering his devotion to sourcing timepieces that have lived many lives.) Here, he explains what matters when buying time-tested watches, and why they're remarkable to own.
"
A vintage watch helps connect me to history. There's no telling where it's been or what it's lived through. I like knowing that this great, old thing has stood the test of time, and is accompanying me on my own journey through time.
"
A good vintage
James breaks it down…
What makes these watches versatile and fun to talk about when wearing?
JL: Vintage timepieces, by their very nature, are unique and have more character than most new watches. Each piece will have different wear and patina. Whether you lean toward a watch that's in mint condition, or one that wears battle scars with pride, vintage watches all have a story to tell. Which is obviously very different from something new.
Is there a watch that represents that well?
JL: The Wittnauer Fantasia is a good example. Here's a gorgeous, accessibly priced model with history that could be dressed up or down, features a mechanical movement and is as rare as hen's teeth. And those hands! Look at those hands!
What would you tell someone who's looking for a great vintage watch?
JL: Firstly, and most importantly, it's very important to buy from a good seller. There are so many sellers, some even well known, who take advantage of novices. So research makes a big difference. Secondly, don't let anyone tell you what to buy. If you care more about the aesthetics of a piece, that's great, and if you prefer getting into mechanical geekery, that's great too! Watch collecting can be truly rewarding, and vintage offers options for all tastes that are wonderful to wear and enjoy.
Is there a watch here that gives you that "vintage-watch feeling" you describe?
JL: A standout from this collection that epitomizes this feeling to me is the Benrus Wrist Alarm. Benrus, better known for their U.S. military contract GI watches, made bomber-quality timepieces for civilian use as well. The Wrist Alarm is a perfect example of function-first design: highly legible and timeless. It also weaves in one of the most irreverent complications, a mechanical alarm set by the upper crown, which is weird and great. A similar (non-alarm) Benrus was worn by Steve McQueen in the film Bullitt, and if the King Of Cool wore one, well, you know there's something special about it!"
"There's so much to love here! The Movado Tempomatic is both simplistic and robust, as well as downright beautiful with its applied Breguet indices, often found on watches that are 10 times the price."
"The Aquastar Cressi Sub is a super-rare diving watch with a double-signed dial for Cressi diving equipment, and comes with its original box and papers."
Wearing a DOXA Sub 300 "Black Lung" watch (James's own everyday favorite, originally designed to be sold through Jacques Cousteau's company in 1967), the expert offers his sage theory on collecting classics: "You don't wear a vintage watch to tell the time—you wear a vintage watch to better experience the passage of it." That, we can agree with.
On a break uptown, James field-tests the garment-dyed chino suit near Analog:Shift's new 57th Street HQ, with his pitbull @chiefbrodybearreturns (who prefers to avoid squirrels).
More stories to explore…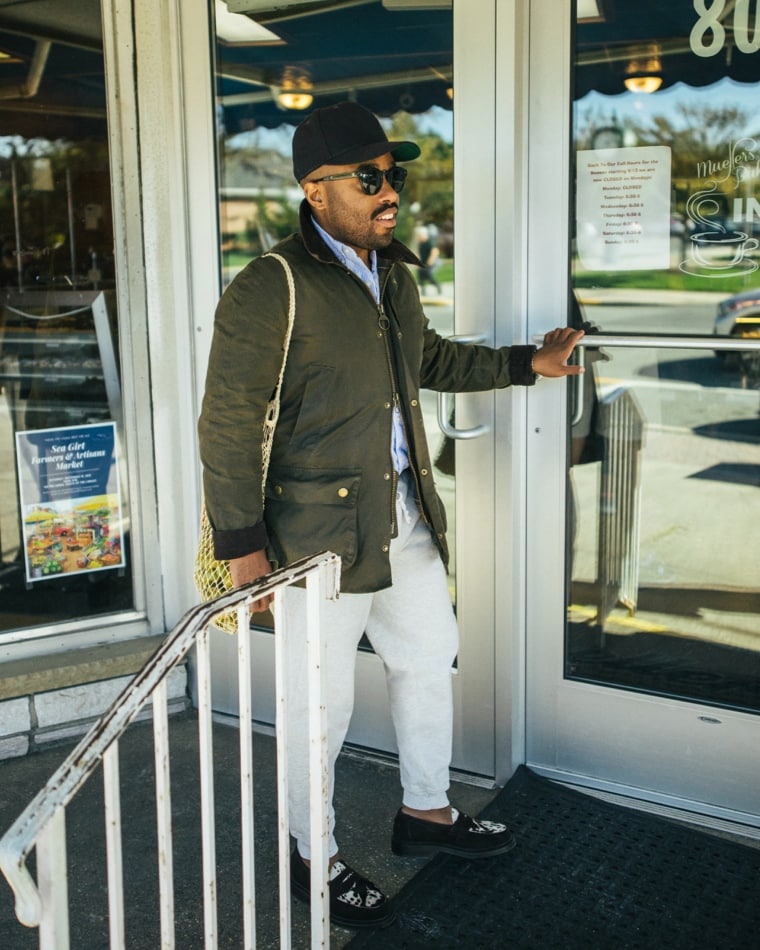 Meet Blackstock & Weber® founder Chris Echevarria
See the story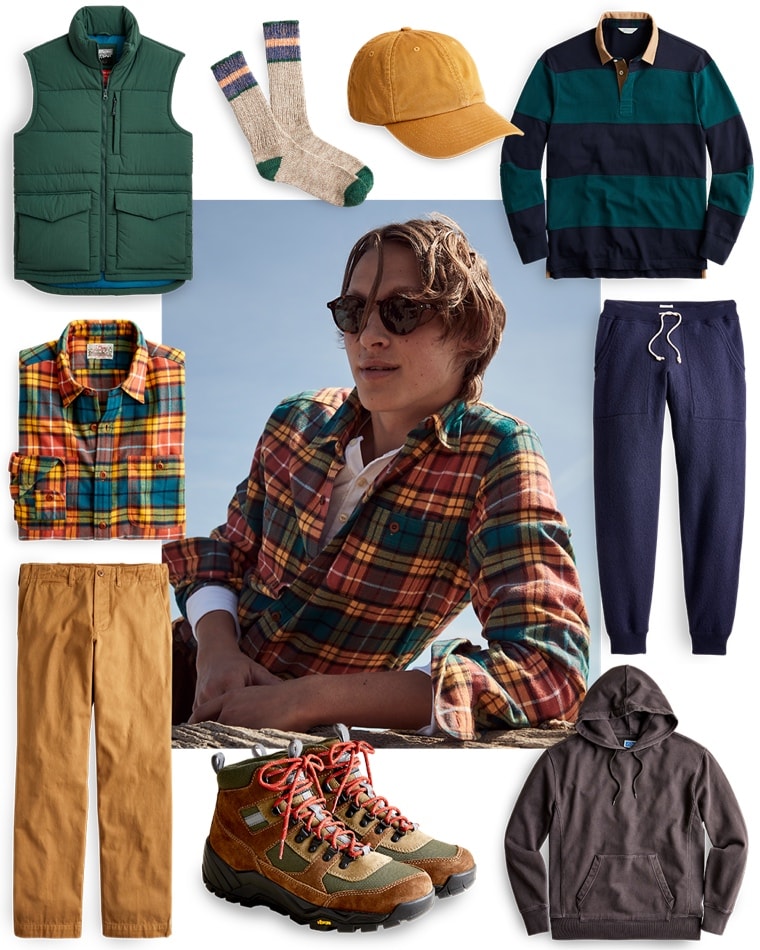 The gift edit: old-school outdoorsy
Shop the roundup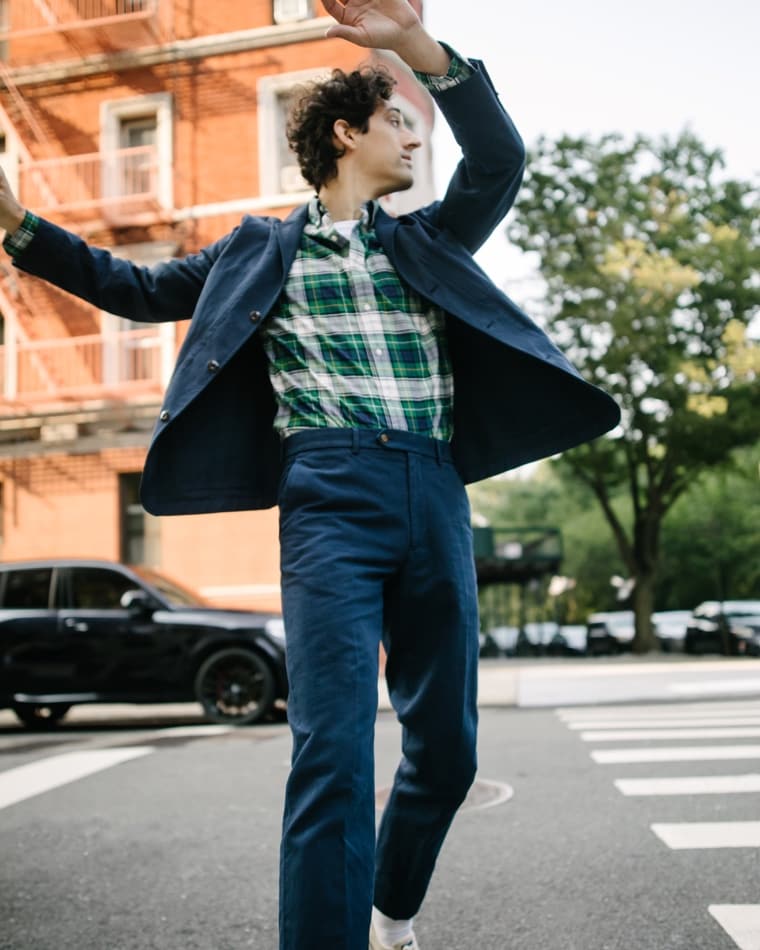 A day with Justin Peck, the New York City Ballet's resident choreographer
See the story