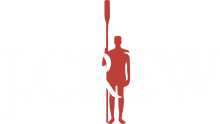 forty years in the american landscape
In celebration of our 40th anniversary, we asked 10 photographers to capture a few of the many aspects of modern America, from the seemingly routine to the stunningly remarkable (and all points in between).
BRIAN ADAMS Alaska
COLE BARASH Colorado
MIRANDA BARNES Texas
ERIC CHAKEEN Massachusetts
ILYES GRIYEB California
CURRAN HATLEBERG Texas
DANIEL JACK LYONS California
LIAM MACRAE California
YAEL MALKA New York
BETHANY MOLLENKOF California
It felt romantic to come upon this house in Provincetown that's perfectly suited to the landscape. Being able to look through and into the home invites one in and blurs the line of public and private—an open door to a shared experience.
When I think about the optimism of the American landscape, I think about when I first left home to live on my own. That's when I really felt the wide expanse of endless possibility that this country can offer. It's also when I met people who became family and changed my life forever. For me, this photo represents a moment when those kinds of formative friendships are being forged at an age when the world feels infinite.
I took this in the Mammoth Lakes area. The boats were perfectly serene and soothing, gently bobbing on the water. When I moved to California, my love for being in nature deepened and my appreciation for how diverse our landscape is grew.
This was taken in Compton, a place I know for all the music that was born there. This made me think of all the little kids with big dreams with bright futures awaiting them.
I love simple compositions that subtly tell a story. To me, this image represents the beauty and optimism of America. This kitchen was built in 1972 when Anchorage was growing quickly, in a neighborhood that would become one of America's most diverse communities.
In New York City, there are a lot of little microcosms—but gentrification is slowly erasing many of them. However, Brighton Beach's immigrant community is still very much alive and thriving. The accumulation of green moss speaks to the passage of time, to the earth that witnesses us, the seasons changing. When we focus on objects that tend to blend into the background, we begin to think about time, space, death, rebirth and connection.
I wanted this photo to be in the western U.S. and stray from traditional rodeo and cowboy imagery, while still connecting with scale and agriculture. I feel that as humans we should look up at animals instead of down at them—I hope this communicates how special and powerful they are in our everyday.
It was a hot day in East Texas, and I was drawn to the vibrant blue paint of the word 'ice.' Gas stations are a quintessential part of American culture, especially in Texas. I love the thought of stations going out of their way to grab drivers' attention.
I shot this in the Lower Rio Grande Valley—the moment just pulled me in. Is there anything more beautiful than the open road in the morning?
I captured this somewhere along the Pacific Coast Highway. The mirror image of the shadow of the truck looked like a projection on the rock walls, and it seems very American to drive a 4x4 on a highway that parallels both the ocean and mountains.
In the spirit of this project, J.Crew has made a donation to Aperture, a not-for-profit organization founded in 1952 dedicated to the advancement of photography.