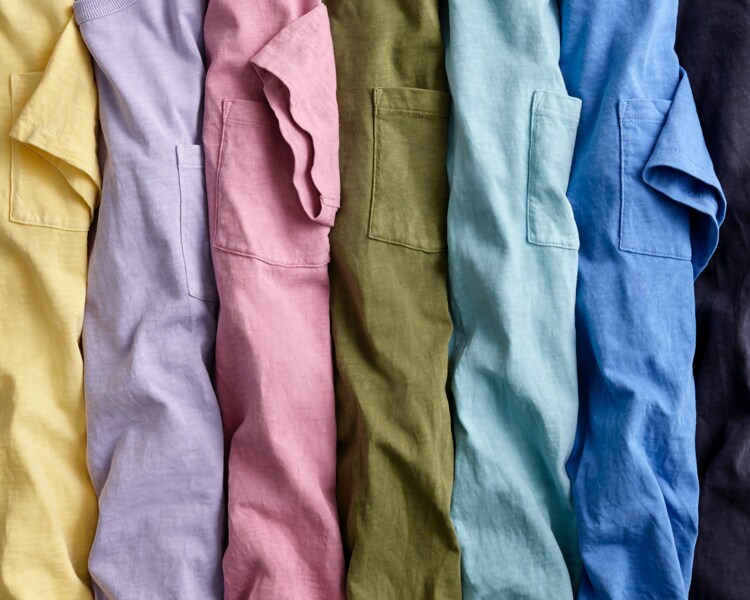 We want to give customers a way to shop that reflects their (and our) values. That means more energy-efficient stores and distribution centers, and more sustainable packaging. Plus, for every package we ship, we work with UPS to offset the carbon that's produced. Here are some of the ways we're re-imagining shopping at J.Crew...
MORE ENERGY-EFFICIENT STORES & DISTRIBUTION CENTERS
We've installed LED light bulbs in our stores, reducing the energy we use by up to 80 percent.
It's our policy for all our street-front stores to keep their doors closed—this keeps air conditioning and heat in the building and conserves energy.
We're partnering with the Retail Industry Leaders Association (RILA), Connex (formerly the Professional Retail Store Maintenance Association) and the International Council of Shopping Centers (ICSC) to promote energy, waste and cost reduction for our leased retail spaces.
At our distribution center in Asheville, North Carolina, we reuse approximately one-third of inbound boxes for outbound shipments.
MORE RESOURCEFUL NYC OFFICES
Our NYC HQ is located in a Leadership in Energy and Environmental Design (LEED®) certified building.
Our offices are equipped with occupancy sensors and energy-efficient lighting, as well as low-volume toilets and sinks.
We partner with FABSCRAP to recycle our fabric scraps—over 9,000 pounds of scraps to date! That's the equivalent of saving 67 tons of carbon or planting 1,588 trees. The scraps are turned into insulation or carpet padding or are used by New York–based students, artists, drafters, teachers and designers.
MORE ENVIRONMENTALLY-FRIENDLY PACKAGING & SHIPPING
Our shopping bags are made from 100 percent recycled paper and contain at least 80 percent postconsumer recycled content.
For every package we ship, we work with UPS to offset the carbon that's produced.
Learn more about our policies
Back to our social responsibility home