"
When I'm fishing, I wake up around 2:30am, fill a thermos with water and leave the house within a few minutes.
"
In conversation with Joe
Take us through your morning…
"My life is waking up, surfing or fishing and making surfboards. If I'm fishing, I wake up around 2:30am, fill a thermos with water and leave the house within a few minutes. I keep my gear in milk crates in my garage, designated for fishing or surfing, so I can just pick up the right one and put it in the car."
What do you wear to go from mornings on the water to shaping boards and welcoming clients?
"My outfits are simple: painter pants, a T-shirt, a button-down and a sweatshirt, occasionally mixed with special gear from Japanese designers. It's a utilitarian uniform, function first. I was really into skating and streetwear growing up. I like to run around, so my clothes have to allow me the freedom to move."
How did The Almeda Club come together?
"I worked at Pilgrim Surf + Supply in Brooklyn for years and left to open The Almeda Club with my partner Graham Hill who I've known since we were children. It's a barbershop more than anything and geared toward people already interested in surfing. Graham wanted to help me see this project through, believing in my ability to make surfboards."
If a friend came out to visit Rockaway, where would you send them?
"Super Burrito. It's run by two lovely guys, Eugene and Sam, who make mission-style burritos with good ingredients. Cuisine by Claudette is my friend's business where you'll find good, healthy food and many vegan options. I also really enjoy Whit's End, owned by my friend Whitney, who has two Stefano Ferrara pizza ovens that make great pizza. He's a fantastic chef. C&C Jerk Box is situated outdoors on 48th Street and the bay—they cook jerk chicken, lobster and shrimp."
Where else can we find you surfing and fishing?
"Probably New Jersey, in Asbury Park, and I've spent many days surfing in Spring Lake!"
Head out on the water with Joe
"
I love that the ocean is so unforgiving. It forces you to practice acceptance and the ability to shape yourself to the world around you.
"
More stories to explore…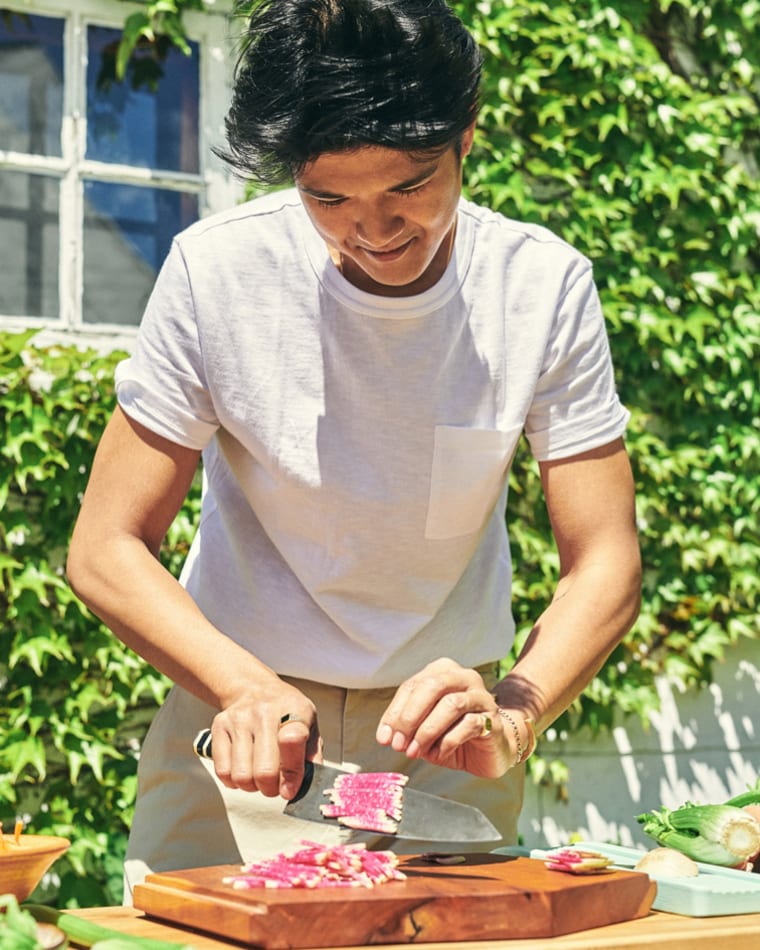 CREATE YOUR SUMMER
How chef Woldy Reyes finds inspiration from his Filipino heritage and love for the Hudson Valley