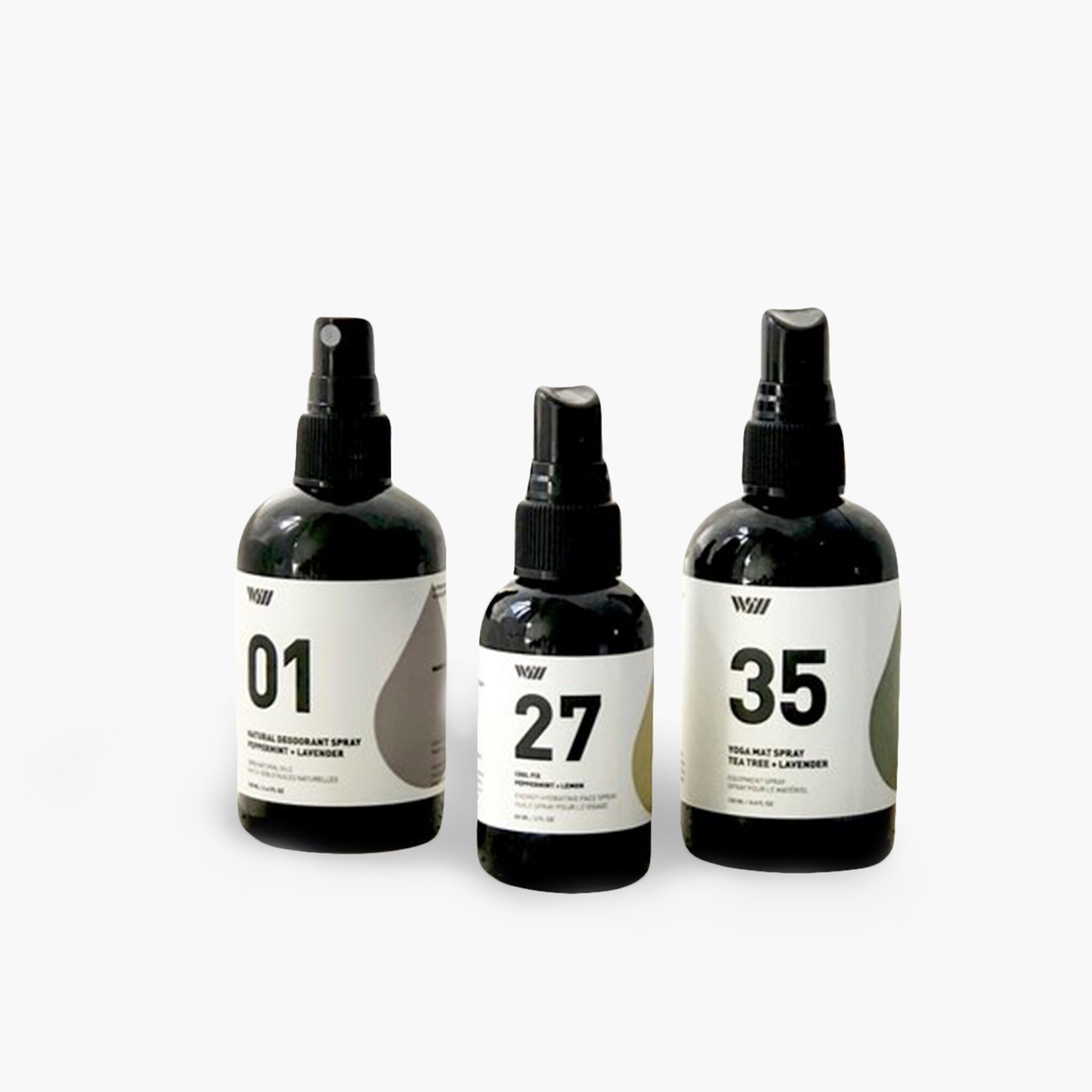 WAY OF WILL™ yoga set
Sold & Shipped by Fellow Barber Brands
We're sorry, this product cannot be shipped internationally.
For helping finding something else you'll love, email our specialist julie@jcrew.com
Prices do not include taxes.
Upgrade your next downward dog with this set of three yogi must-haves—each giftable set comes with a mat spray (antifungal tea tree and lavender essential oils help disinfect and deodorize), a deodorant spray that helps soothe inflammation and neutralize body odor (thanks to the blend of peppermint and bergamot) and a refreshing face spray spiked with peppermint and lemon oils (for that final, post-shavasana calm). Founder and exercise lover Will Tsang infused his love of essential oils into this modern, aromatherapy-based line of skincare, bodycare and gym accessories designed for people who work out (but you don't need to exercise to love them).
Comes with 01 bergamot and elemi spray deodorant, 27 cool fix peppermint lemon hydrating face spray and 35 tea tree and lavender yoga mat spray.
Made in Canada.
Item L9537.