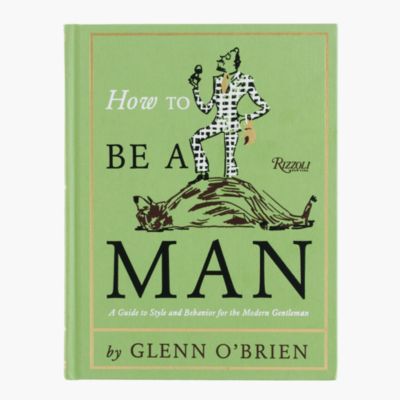 Product Details
Writer, editor, musician, style guru and man-about-town Glenn O'Brien has penned the ultimate in guy-style advice (his monthly magazine column, "The Style Guy," is a natural precursor). As noted in the
Los Angeles Times Magazine,
"Rather than a list of do's and don'ts,
How to Be a Man
is part philosophy treatise, part sartorial self-help manual and part call to arms for the Renaissance man. It's a clever collection of essays on topics ranging from grooming ('Man Is a Fur-Bearing Mammal') and accessorizing ('Jewels and the Man') to behavior ('How to Fight Like a Man') and death ('How to Exit'), all in prose that's entertaining and fun to parse." We couldn't agree more—this one's a must-read that should be on every guy's coffee table.