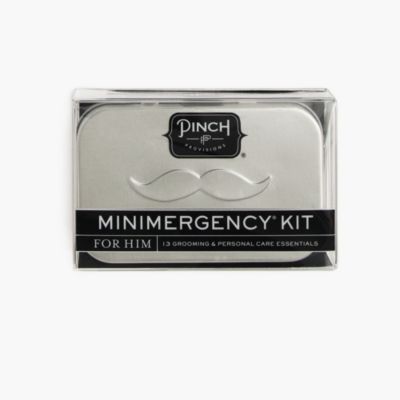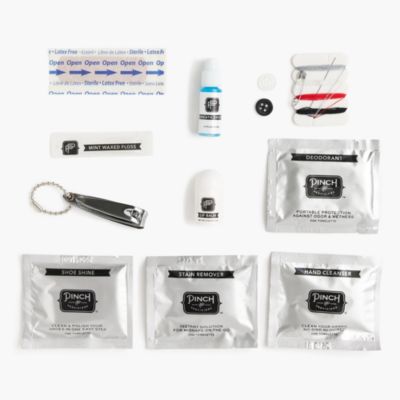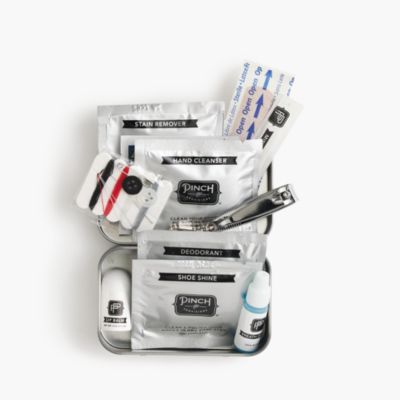 Product Details
This kit contains everything a guy needs for small emergencies. Even though it's just the size of a deck of cards, it has everything from extra buttons and breath freshener to stain remover, pain reliever and deodorant, making it ideal for those days when everything goes wrong.
Safety pin, nail clipper, breath freshener, pain reliever, mending kit, adhesive bandage, stain remover, hand-cleansing towelette, extra buttons, dental floss, shoe-shine towelette, deodorant towelette, lip balm.
Made in the USA.
Please note: This item is only available for ground shipping to the contiguous United States.
Pinch Provisions® men's minimergency kit