"
You look back and see the NYC skyline and you're just alone with your fellow sailors. There's something astonishing about that moment.
"
Q&A with Dayyan
What do you love about sailing in New York?
"New York City has millions of people and the moment you leave the dock and get on a boat you have this isolated freedom. You look back and see the city skyline and you're just alone with your fellow sailors. There's something astonishing about that moment."
What kind of food do you enjoy on the boat?
"Creating a charcuterie board is great for a boat like this. You can assemble it easily, go to the local market to pick great food and enjoy it with a summer rosé or a chilled red. Some fruit salad with mint. That's a perfect afternoon on the boat. When you live in New York and have a lot of friends who are chefs it's always exciting to have them prepare a feast and come aboard."
How do you dress to sail?
"You're always moving around and need clothes that are well-made. Nonskid, closed-toe shoes are important: simple Vans® or leather boat shoes that will last in the sun."
Are there things that people might not know about sailing here?
"A lot of people don't realize the extent of how much water is around NYC. We're full of rivers, bays, estuaries, creeks and coves, there's so much water in its abundance."
You have a small bag to go sailing for a week, what do you bring?
"You need a knife, some music, a bottle of rum and some sunglasses. With that, you're pretty good. I always have a foul-weather gear set and a comfortable sweater along with other light clothing in simple colors that's durable and easy for sailing. Sailors often have bandanas, the neck gets burnt and you sweat a lot—it's worn as a utility."
"
A lot of people don't realize the extent of how much water is around NYC. We're full of rivers, bays, estuaries, creeks and coves, there's so much water in its abundance.
"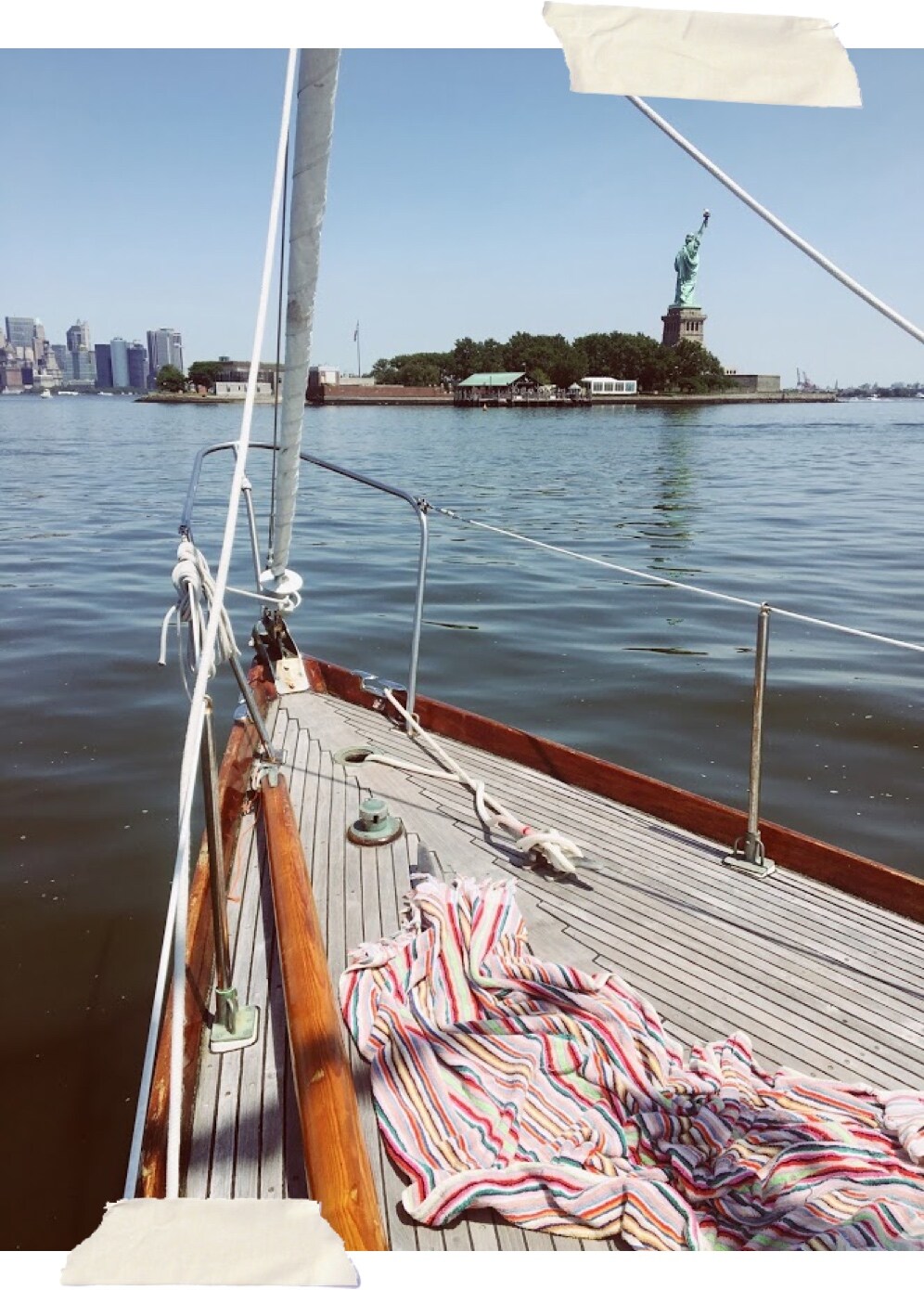 Behind the Statue of Liberty
"You can drop anchor for a picnic and rum cocktail at a calm cove on the backside of the island. It has a stunning view of Lower Manhattan and the lush Liberty State Park."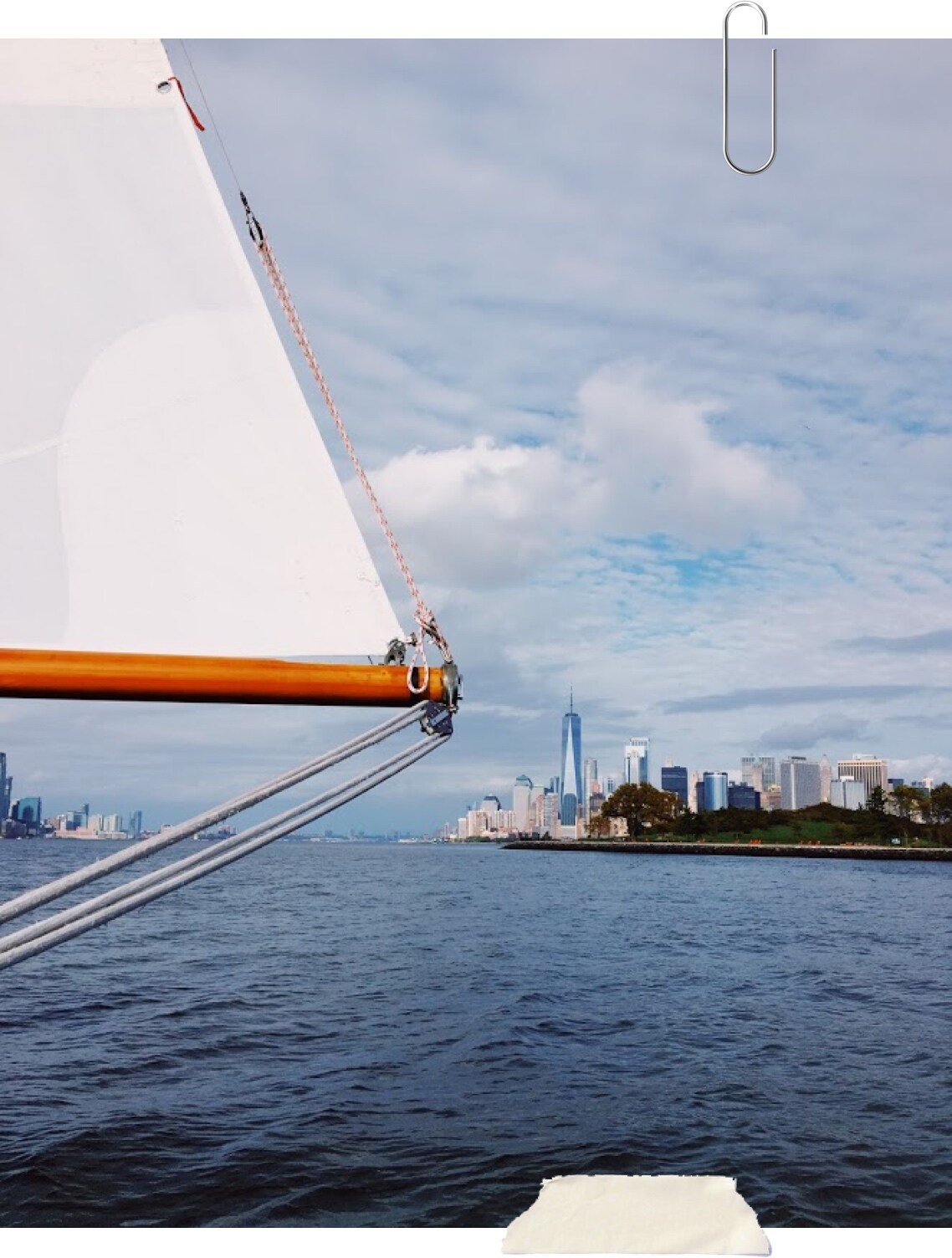 One°15 Brooklyn Marina
"Just south of the Brooklyn Bridge and below the Promenade, this area has such beautiful views of Manhattan. An overnight stay at One°15 hotel is ideal."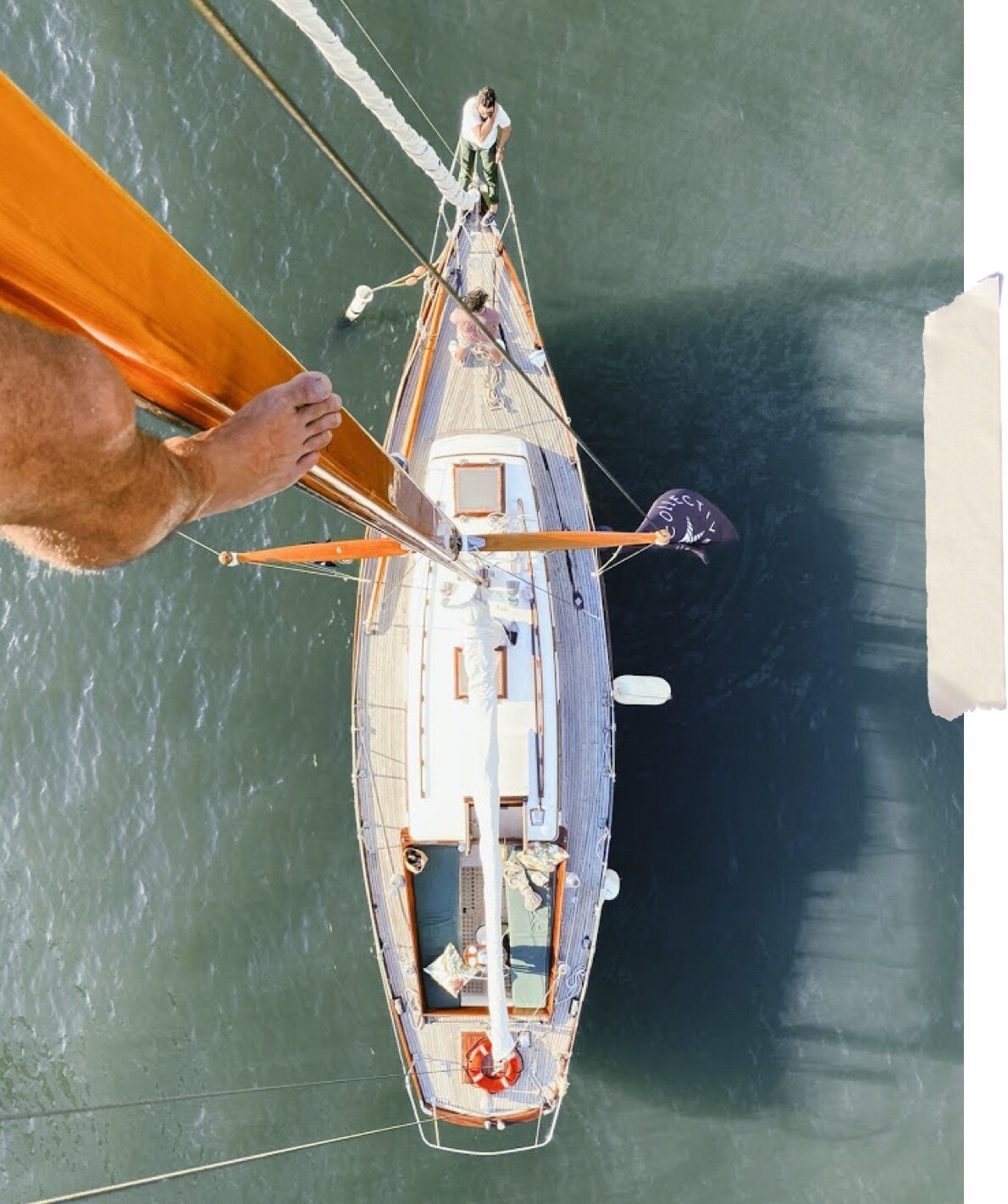 The George Washington Bridge
"If the wind and tides are lined up, I'll take guests sailing northbound past the bridge. The greenery along Manhattan's north point and the Palisades cliffs is a dramatic change from our Tribeca marina."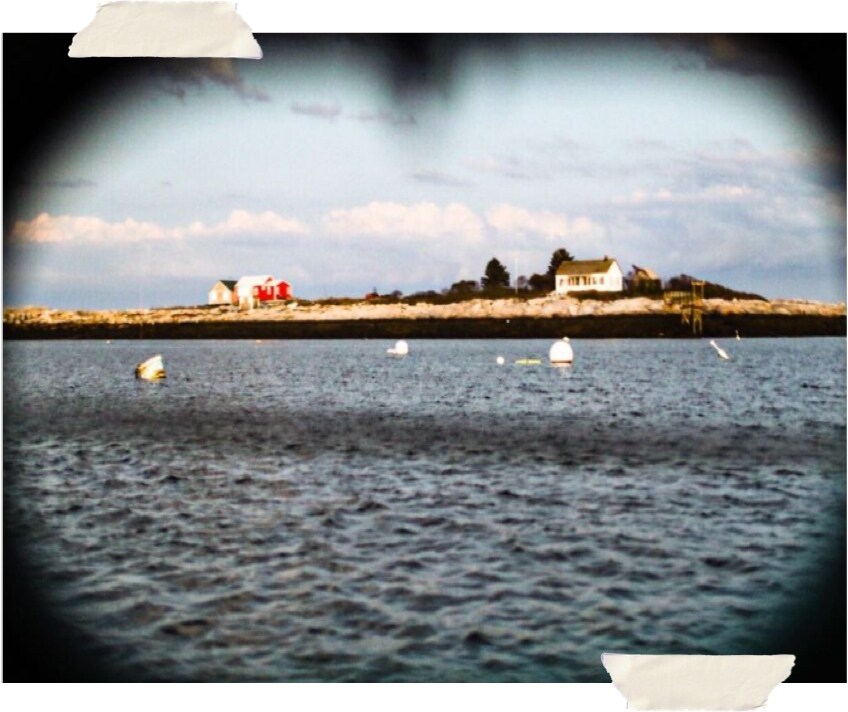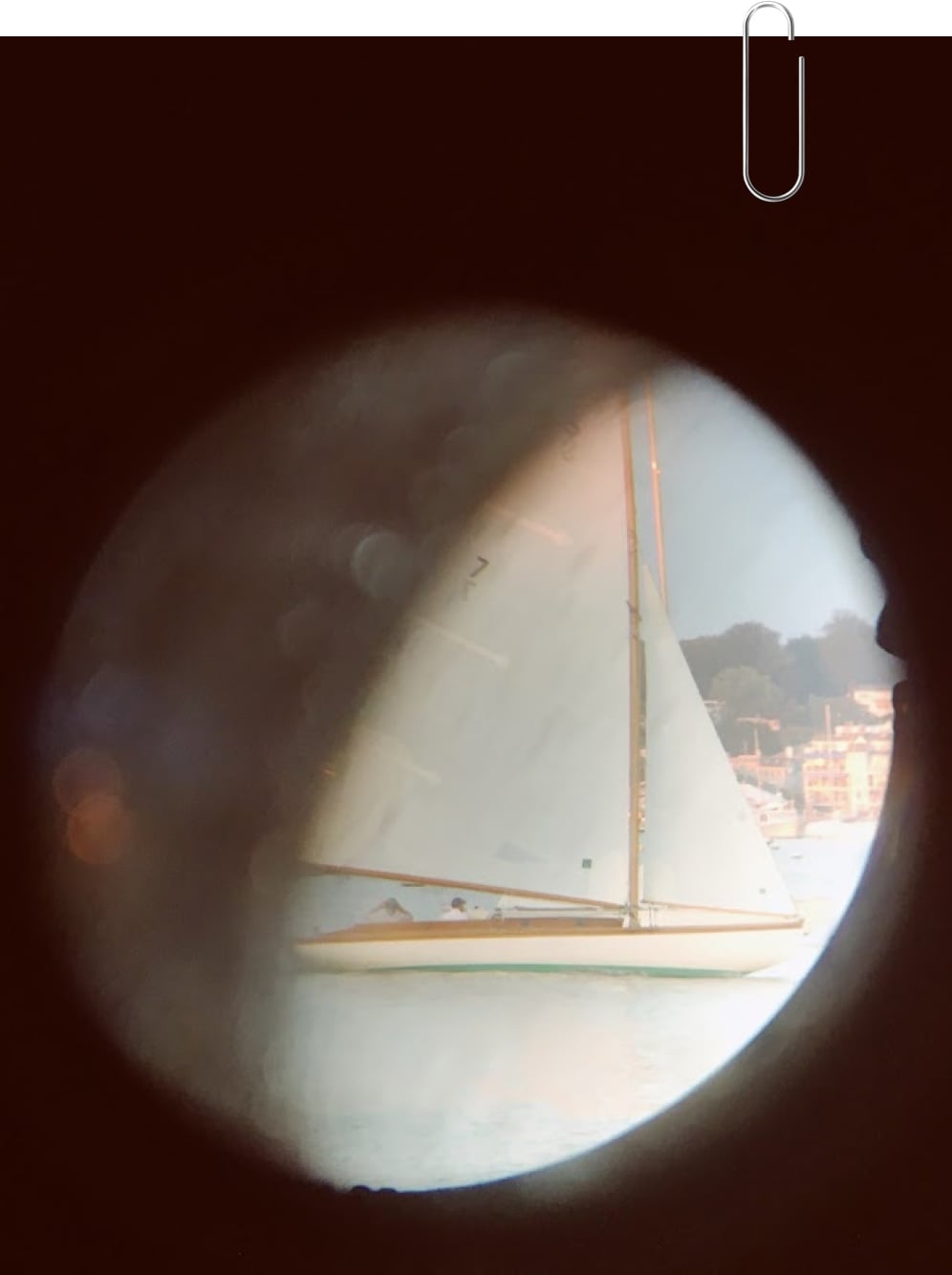 Maritime watering holes
"When I do have to go on land, I'm always drawn to these. Grand Banks in Tribeca and the Frying Pan in Chelsea are two restaurants that celebrate New York's waterfront."
Dayyan's style edit
"When you're out on the water you really need versatility and durability—the weather's always changing and your clothing gets a lot of wear from the activity of sailing."