"
We want our rosé to bring joy, elegance and style to any occasion—whether it's a hike or a Michelin-starred restaurant. Lorenza Rosé can do both—we're lucky to be in that sweet spot.
"
A quick Q&A with Michèle & Melinda
How did you decide to make wine together?
MO: "The main reason we started Lorenza Rosé was to stay connected as mother and daughter. I started modeling when I was 15, flying all over the place, spending time in Europe...my mom had the foresight to create something that connected me back to Northern California."

MK: "I've been in the food and wine business for a long time, so we already had a deep appreciation for rosé and how it goes with food. Provence-style Rhône varieties weren't really happening in Napa Valley at that time. We thought, 'this is something people need, it feels great and we love it!'"

MO: "We knew we wanted to work with old vines, we just needed to find them. So we blazed a trail and drove around to find the growers, the fruit and a place to make the wine. We went to Lodi where there are hundred-year-old vineyards in sandy soil, which protects the life of a vine. Now rosé is big biz! When we started, it was no biz—we were very small and encouraged by a handful of sommeliers."
Tell us more about the harvest process...
MO: "True rosé, to us, means wine made with intention. Since we only make rosé, all of our decisions in the vineyard, in harvest and the winery all go back to, 'how can we make the best rosé possible.' Rosé can be a secondary thought, it's not usually someone's main gig. Since this is our only focus, we're able to harvest early and get the essence of the fruit, the delicate balance between ripeness and acid. If you picked later, it would be higher in alcohol, weightier, lower in acid, bigger mouthfeel."
You seem to work so well together!
MK: "I just love what I do, and the people, every day. Michèle keeps everything going with such style and creativity. I can always count on her."

MO: "We want our rosé to bring joy, elegance and style to any occasion it is—whether it's a hike or a Michelin-starred restaurant. Lorenza Rosé can do both—we're lucky to be in that sweet spot. The high-low of it all is exciting."

MK: "It's a fun business. It's like being a mother of a wine. We're just getting to know this recently released vintage. After bottling, it takes a while for it to come around in the bottle and really show itself. So the 2020 is a new wine to me today. By the end of the summer, it will have evolved."
Carter & Co.
"Ceramicist Richard Carter rotates a collection of fascinating finds through his beautiful St. Helena store."
Michèle & Melinda's
NorCal favorites:
Cook
"Where the locals eat. The eggplant Parmesan is legendary."
Oakville Grocery
"Select your picnic supplies, wine and a slice of pizza at Napa Valley's original grocer."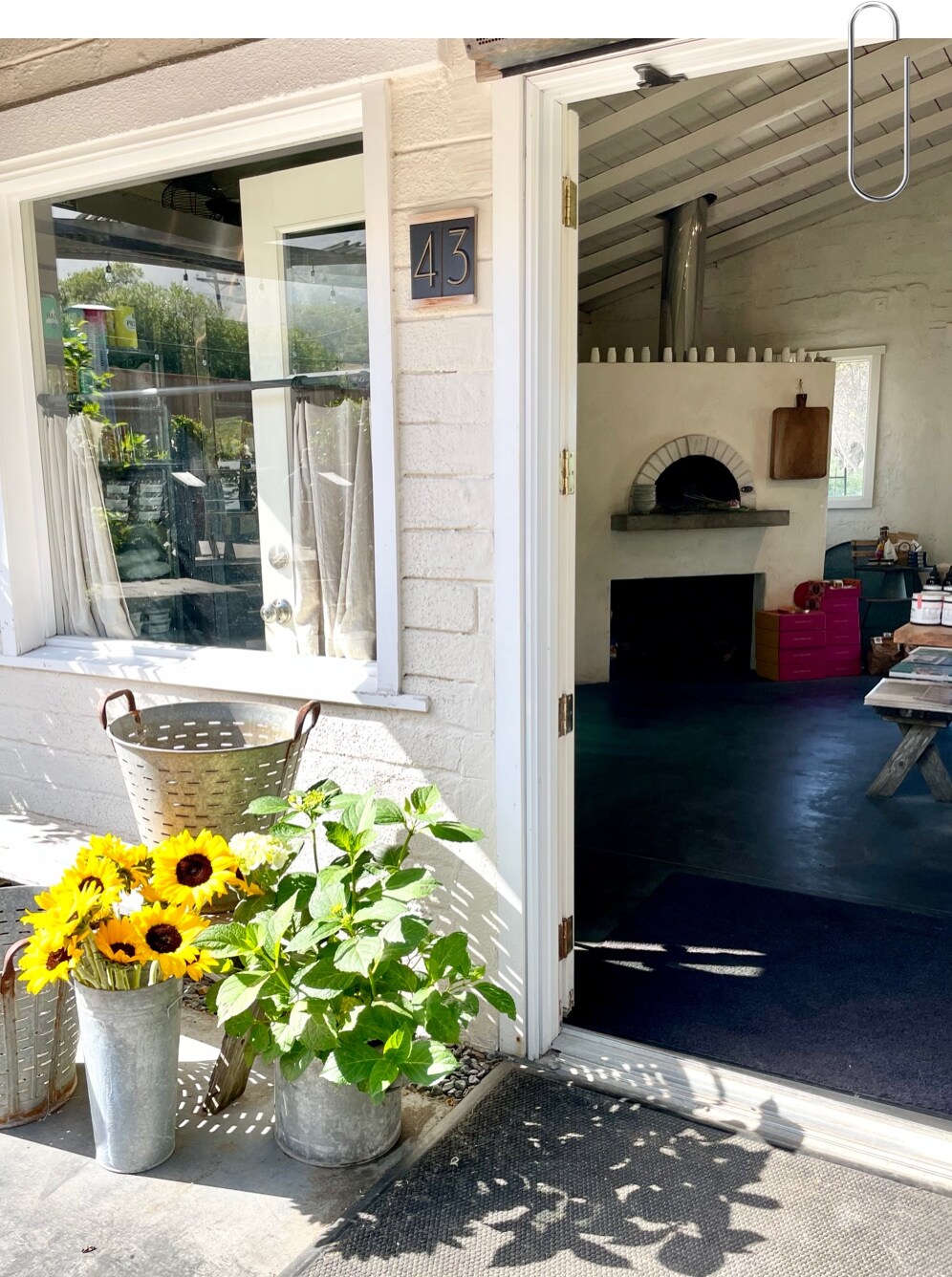 Parkside
"The coolest, most well-curated little spot in Stinson Beach. Find everything from olive oil, handmade linens to delicious snacks. Even find some Lorenza there!"
Solage, Auberge
"We vacation here and basically live at the restaurant, Solbar. It's fantastic for brunch or lunch. Perfect pairing: the shrimp lettuce wraps with a glass of Lorenza. *Chef's kiss!*"
The Station
"The newest addition from the Gott's group was exactly what St. Helena needed. An easy place for delicious grab-and-go breakfast and lunch. We're verrry into their breakfast wrap."
"
For us, making rosé is an art form. Every year is a creative activity together.
"
Michèle's style edit
The vintner's go-to summer pieces, as bright and classic as...yep, her wine.