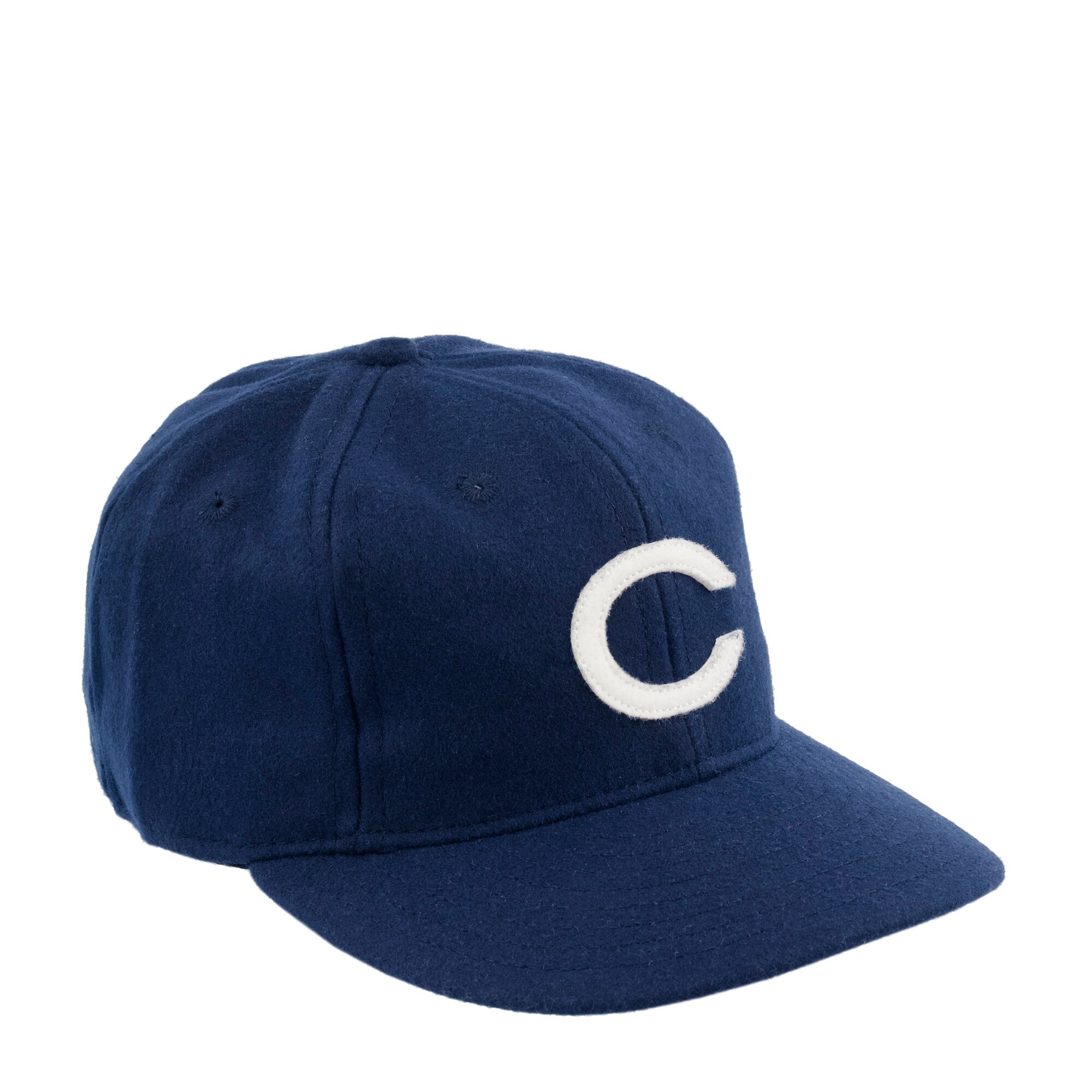 Ebbets Field Flannels® ball cap
Ebbets Field Flannels is known for its faithful reproductions of vintage baseball paraphernalia—each team logo is carefully researched and authenticated and, to ensure historical accuracy, every item is crafted from original fabrics. Teams include the San Francisco Seals, Bismark Churchills, Chicago Whales and Boston Beaneaters. And although the 1939 New York Knights is a fictional team from the film The Natural, Robert Redford's portrayal of a 35-year-old rookie forever carved it a place in baseball lore.
Wool.
XS (7 1/8"), S (7 1/4"), M (7 3/8"), L (7 1/2"), XL (7 5/8"), XXL (7 3/4").
USA.
Item 27484.