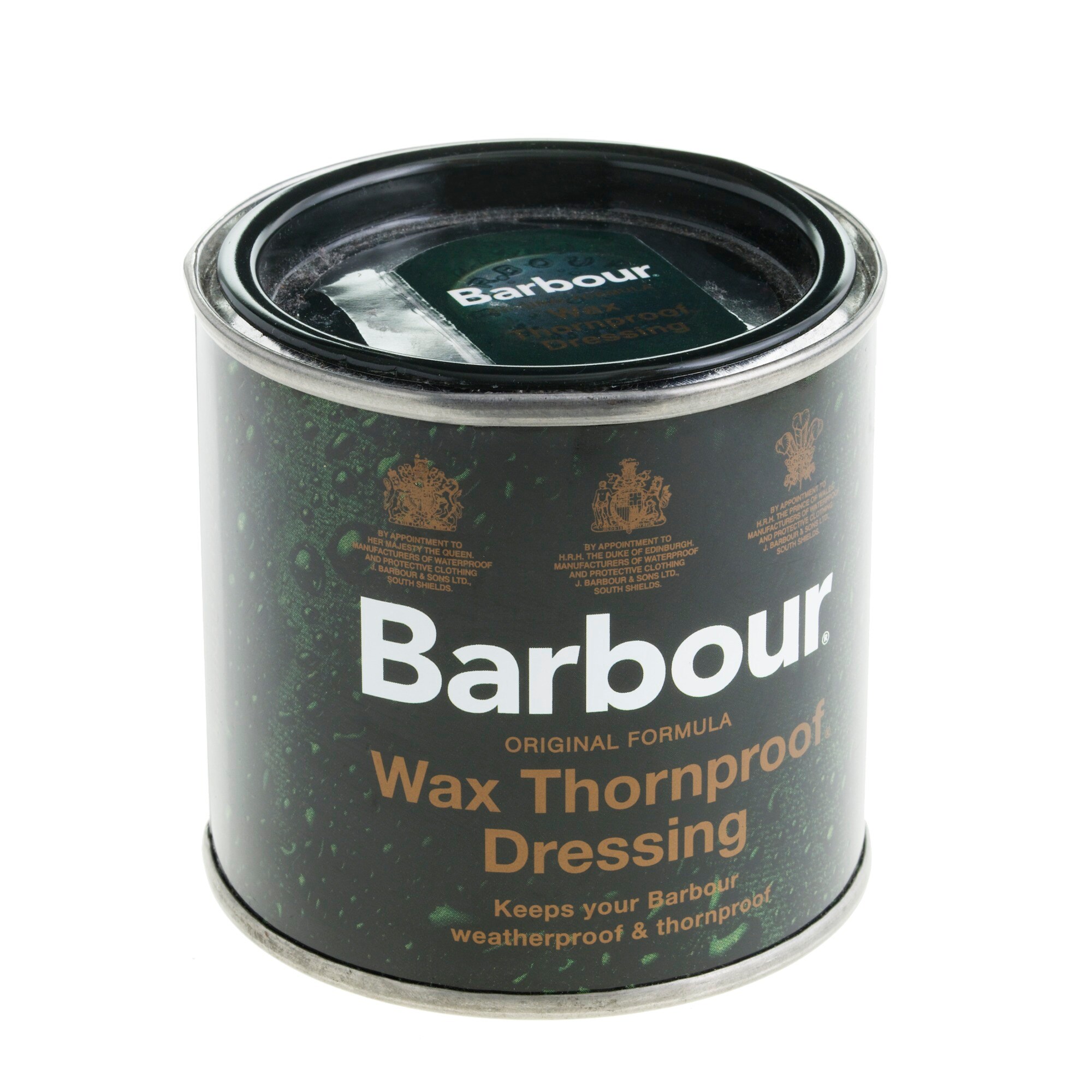 Barbour® thornproof dressing
Keep your waxed coats well waterproofed with Barbour's specialty dressing (it's the very same easy-to-apply formula the brand uses in its own factory). Ideal for spot-treating elbows, shoulders and other areas prone to wear, each tin can treat two entire jackets or a full-length coat. It's also a lot more convenient (and cost effective) than professional reproofing. With regular use, your garment will keep you dry while looking good as new.
Made in the United Kingdom.
Item 45934.