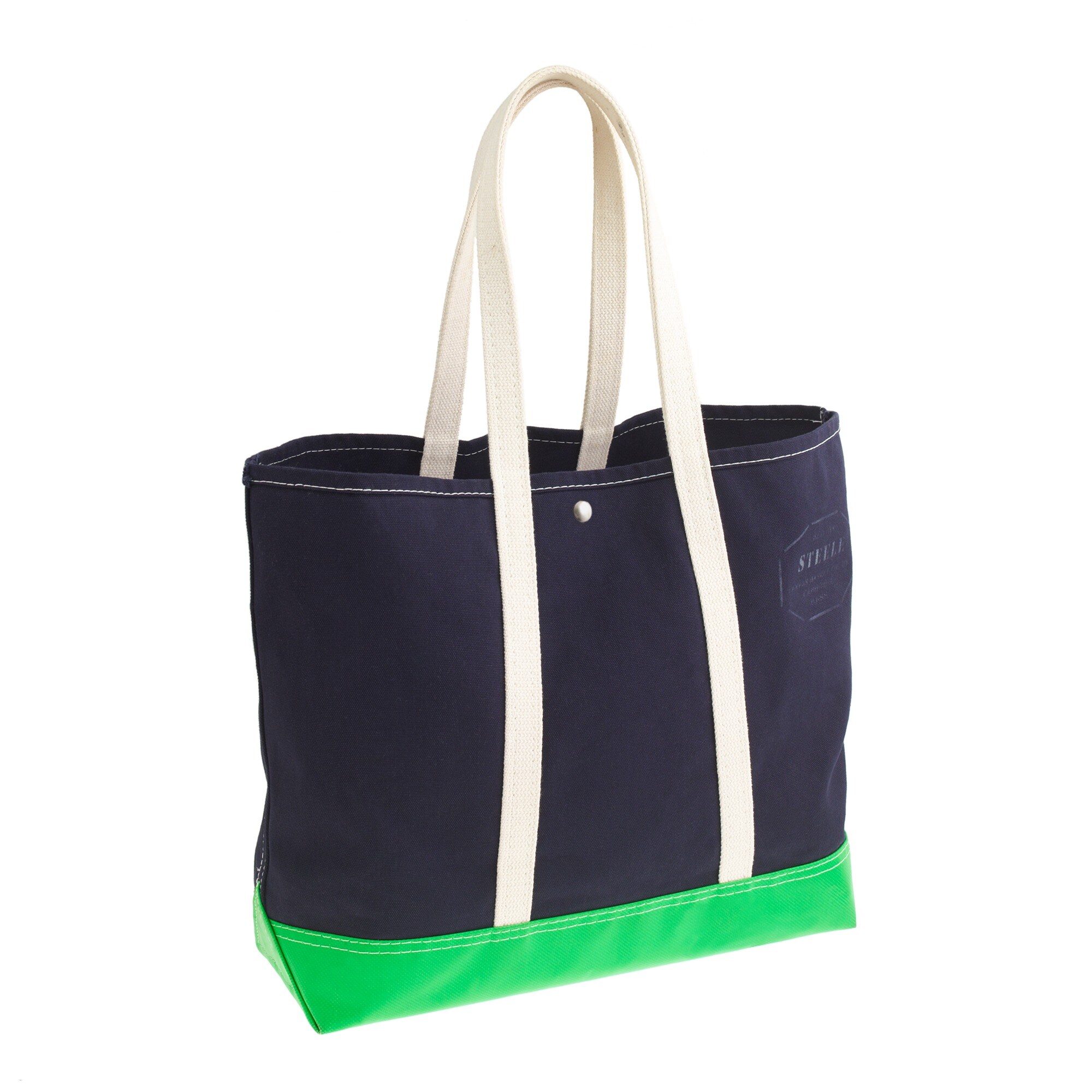 Steele Canvas Basket Corp.™ for J.Crew colorblock coal bag
11" handle drop.
15 1/2"H x 15"W x 6"D.
Located in Boston, Massachusetts, the Steele Canvas Basket Corporation started in 1921 as a producer of buggies, hampers, bags and bins. Longtime fans of the company's American heritage and famously tough industrial roots, we asked the brand to recreate a classic model from its line for us. In an exclusive-to-J.Crew twist, each tote has a colorful base in tear- and water-resistant vinyl-coated nylon and an archival stencil referencing the original factory in Cambridge, Massachusetts. Crafted in Steele's famously thick cotton canvas, it's more than capable of handling anything you—or the weather—throw at it. (These guys make the bags for armored cars, so we're pretty sure they can handle your gym clothes and daily cargo.)
Canvas with Steeletex base.
Snap closure.
USA.
Item 56490.