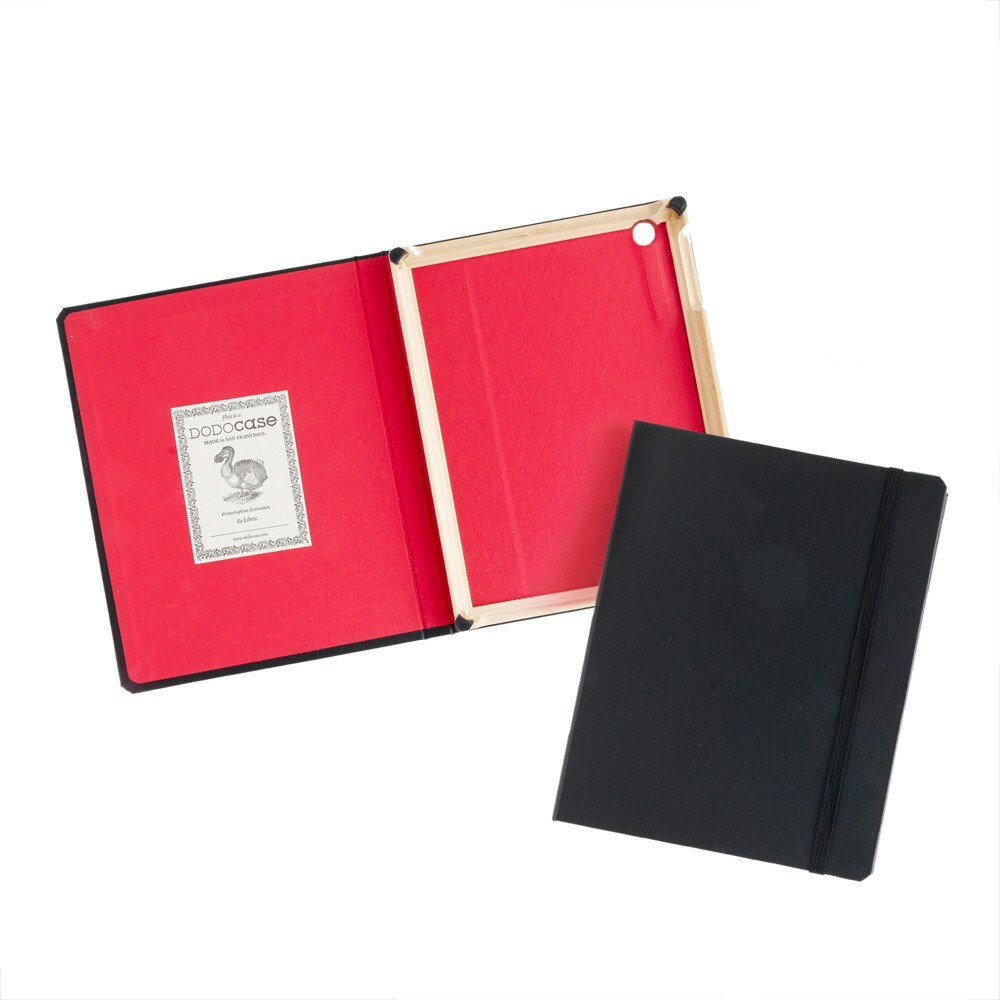 DODOcase™ for iPad with camera hole
Using classic bookbinding techniques, the San Francisco-based DODOcase designers incorporated a healthy dose of pre-digital style into these meticulously crafted, hand-finished cases. Finally, something for bookworms and tech geeks alike that's the perfect mix of old and new. And we mean very new—they even fit the just released iPad 3, complete with camera hole. Featuring an eco-friendly interior tray made of strong but light bamboo with a front cover that folds back as a stand (so it can be propped up for hands-free use) and a durable Moroccan cloth exterior that gives the case a leather-like grain and feel.
Moroccan cloth exterior and balsa wood interior.
10"H x 8"W x 1"D.
Fits iPad 2 and iPad 3.
USA.
Item 58200.