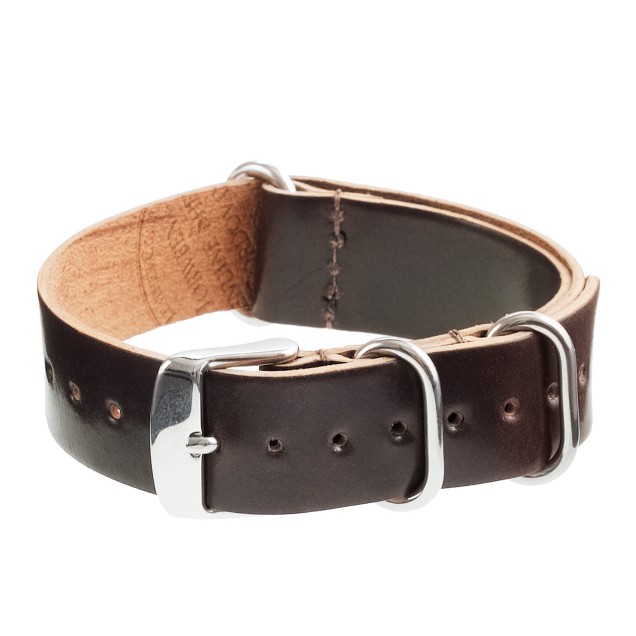 Bucktown shell cordovan 18mm NATO watch strap
Inspired by the nylon watch straps issued to British Defense Ministry agents (called NATO straps by watch collectors), this updated leather version is constructed in genuine shell cordovan leather from one of America's oldest and most renowned tanneries, Horween. Its signature cordovan is made from a specific part of horsehide that, according to the old-world tanning technique, is soaked in vegetable liquors for six months (the process ensures firm leather with an even tone). Each piece is then hand glazed by highly skilled artisans. The meticulously crafted strap comes in two distinctive shades: number eight, the classic cordovan hue, and natural, a rich tone that ages and darkens over time, resulting in a beautifully burnished look that's truly one of a kind.
Horween leather.
Stainless steel hardware.
11 1/4"L x 11/16"W.
Fits all 18mm watches, including our Timex® military watch, Timex vintage field army watch and Timex Andros watch.
Made in Spain.
Item 59474.