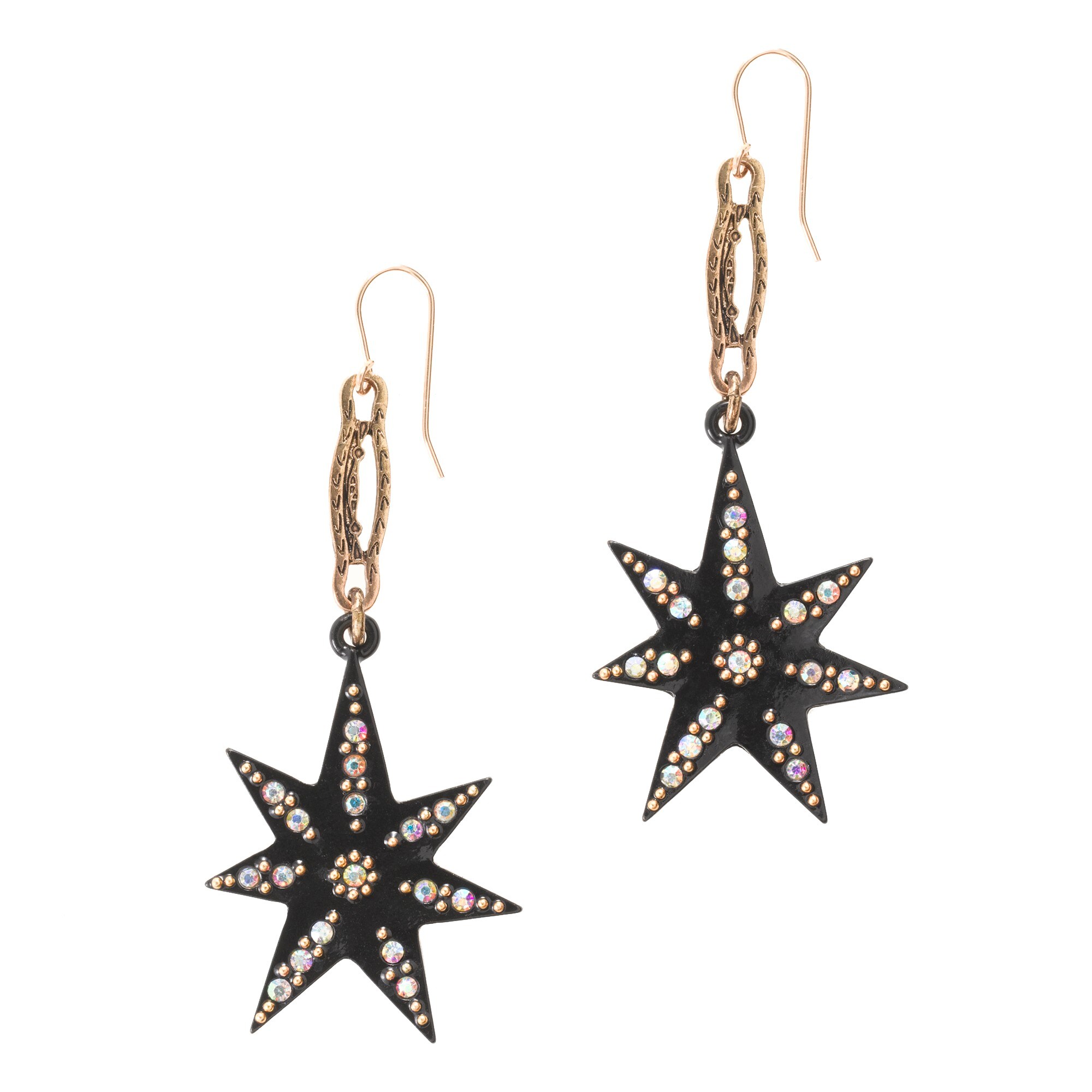 Let's Bring Back by Lulu Frost spark earrings
Inspired by estate jewelry, the pieces in jewelry designer Lisa Salzer's Lulu Frost line feature a pitch-perfect mash-up of antique, vintage and modern influences that make for supersweet retro-chic designs with a twist. The latest collection took cues from three different muses written about in the retrophile book Let's Bring Back. These stunning earrings, inspired by eccentric Italian heiress and patroness of the arts Marchesa Luisa Casati, boast crystal-studded resin stars dangling from intricately crafted brass links for unexpected edge. Salzer's incredible aesthetic and impeccable design perfectly reflect the marchesa's unique lifestyle (the occult-obsessed Casati was known to wear nothing but furs as she walked the streets at night, accompanied by her diamond-leashed pet cheetahs), and ensure that this piece will be an instant classic.
Length: 2 1/2".
Glass, resin, brass.
Import.
Item 91331.