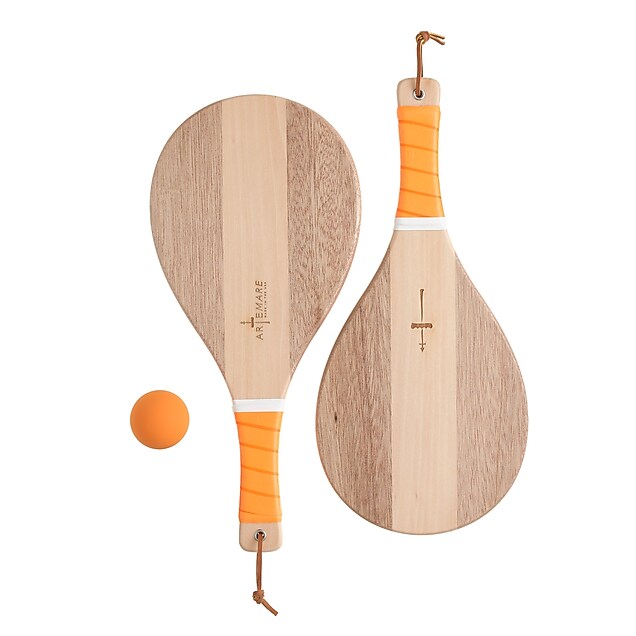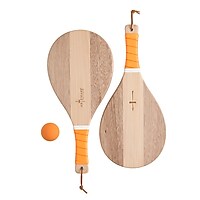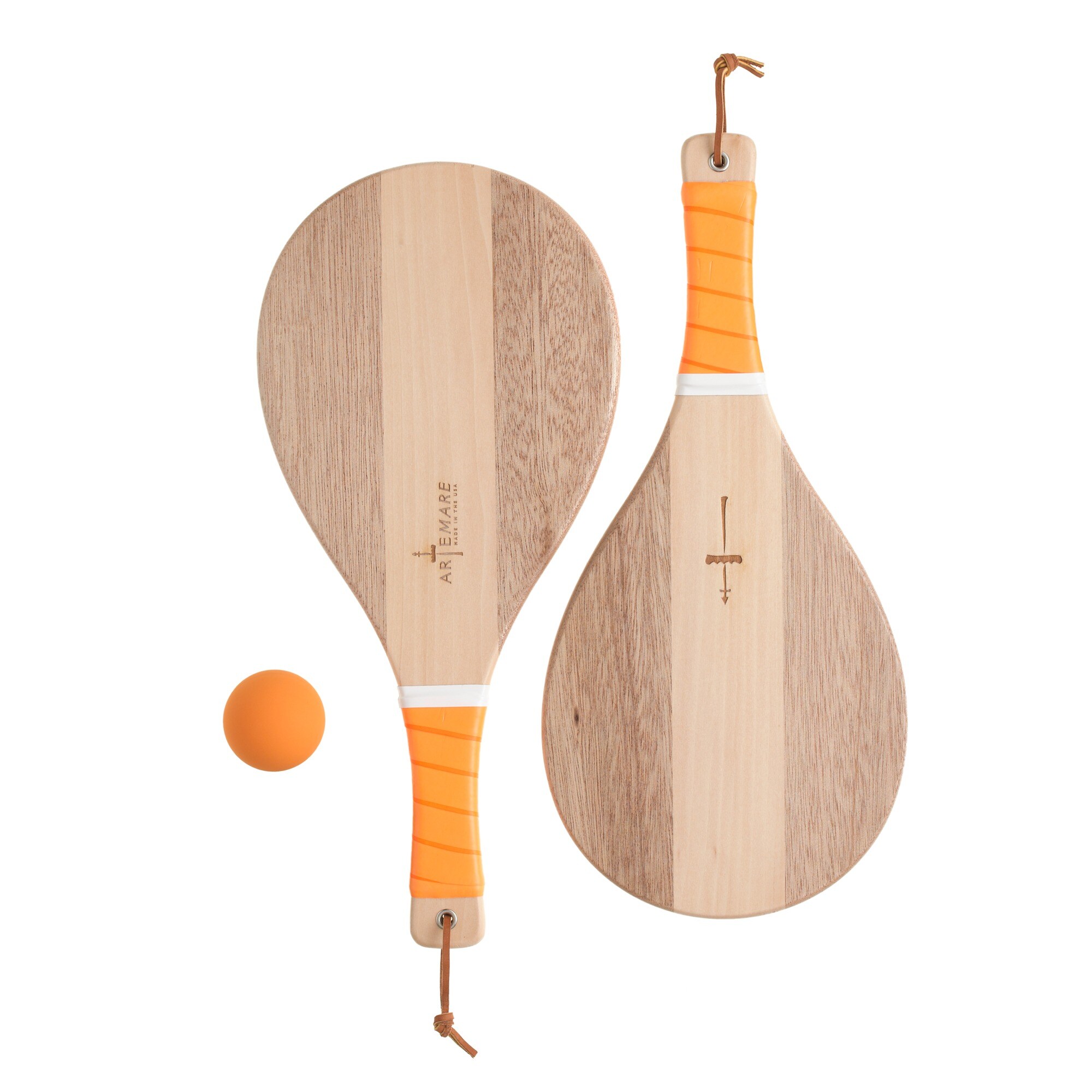 ArteMare™ for J.Crew bold beach racquets
17.5"L x 8"W (at widest point).
ArteMare is a collection of classic beach accessories handcrafted in the USA and inspired by seaside locales from around the world. Like this beach game: The design came about after a trip along Brazil's coast, where the founders were introduced to frescobol (aka beach tennis and the unofficial summer sport of Brazil). Taking cues from kadima paddles of their childhood, elegant Brazilian frescobol racquets and the aesthetic of surfboards from the 1950s, the result was these elevated paddles. Each one is handmade in California using techniques and materials usually associated with high-end furniture making. The handles are wrapped with a technical grip to absorb moisture and allow for optimal control during play, and leather loops are strung through hand-placed eyelets for ease of storage (or display, since they are pretty darn good-looking). The Brazilians might call it frescobol; we call it fun.
Basswood, mahogany racquets.
USA.
Select stores.
Item A8143.