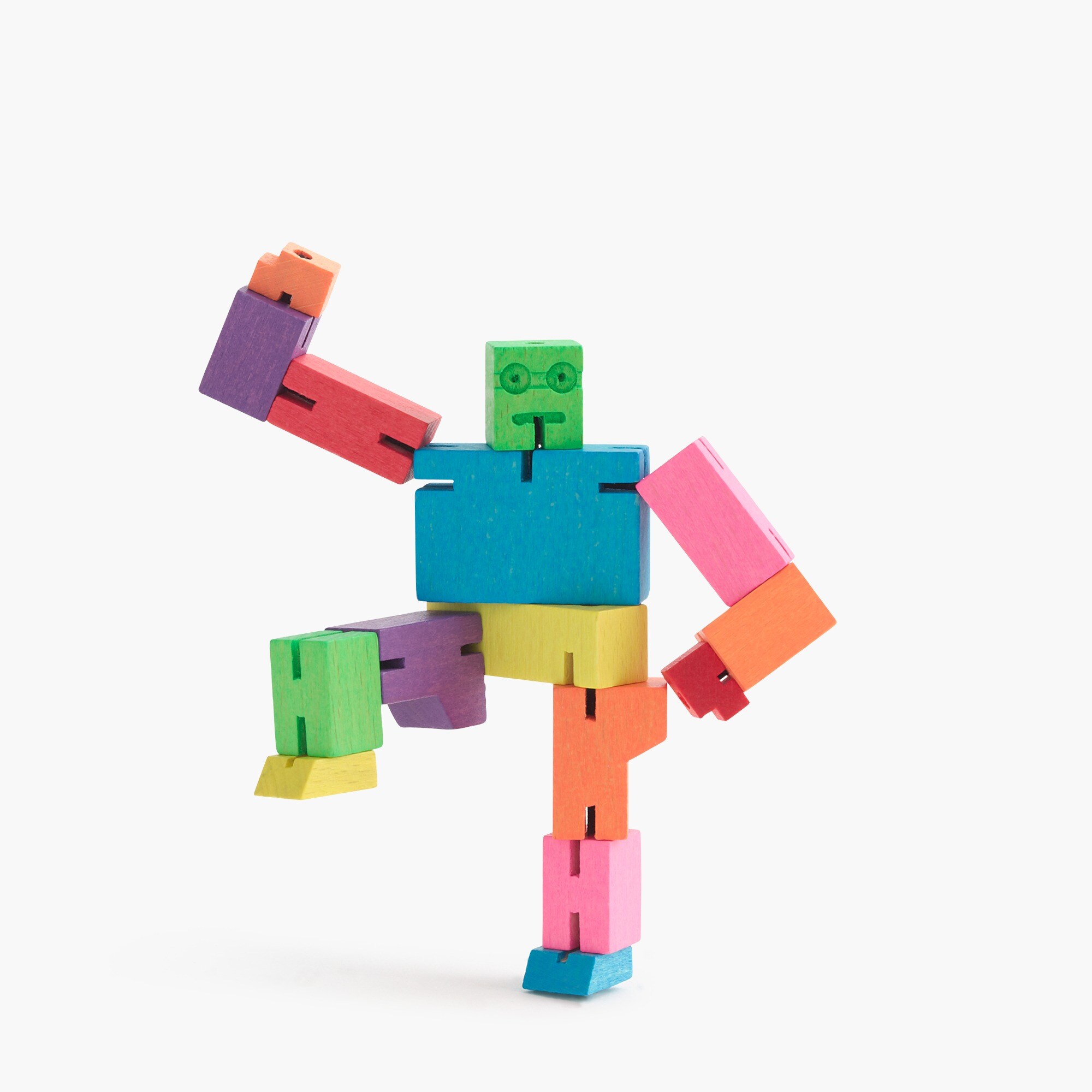 Kids' Areaware® Micro toy Cubebot
1 1/2" cube, 4 1/4" tall when standing.
Like no toy robot we've ever seen, these wooden wonders are the fusion of ancient Japanese traditions and contemporary toy culture. Solid, sturdy and ready to morph into dozens of shapes, each one neatly folds up into a cube for quick, easy storage.
Wood, elastic.
Import.
This item is not intended for use by children under three years of age.
Item A0969.