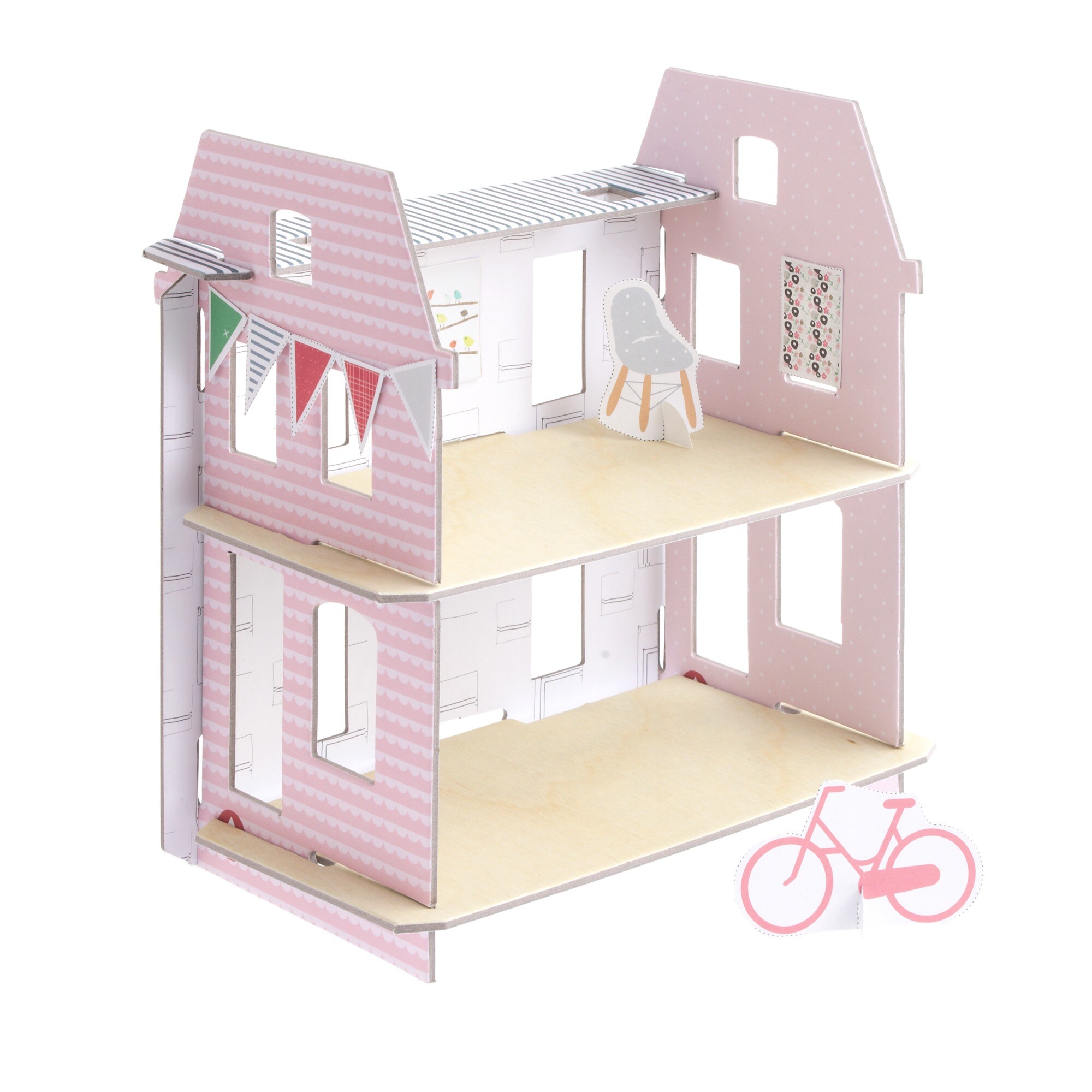 Kids' Lille Huset™ Le Marais house
Architect and mom Alyson Beaton came up with the idea for Lille Huset (Norwegian for "little house") when she made a custom dollhouse for her daughter's sixth birthday. Inspired by the different styles of homes around the world and in her Chicago neighborhood, Beaton thought it would be fun to recreate them in miniature for kids to piece together and decorate themselves. This set, named "the French house," has plenty of space for the next dolly dinner party.
100 percent recycled paperboard.
Made in USA.
This item is not a toy and is not intended for use by children under three years of age.
Item B9907.