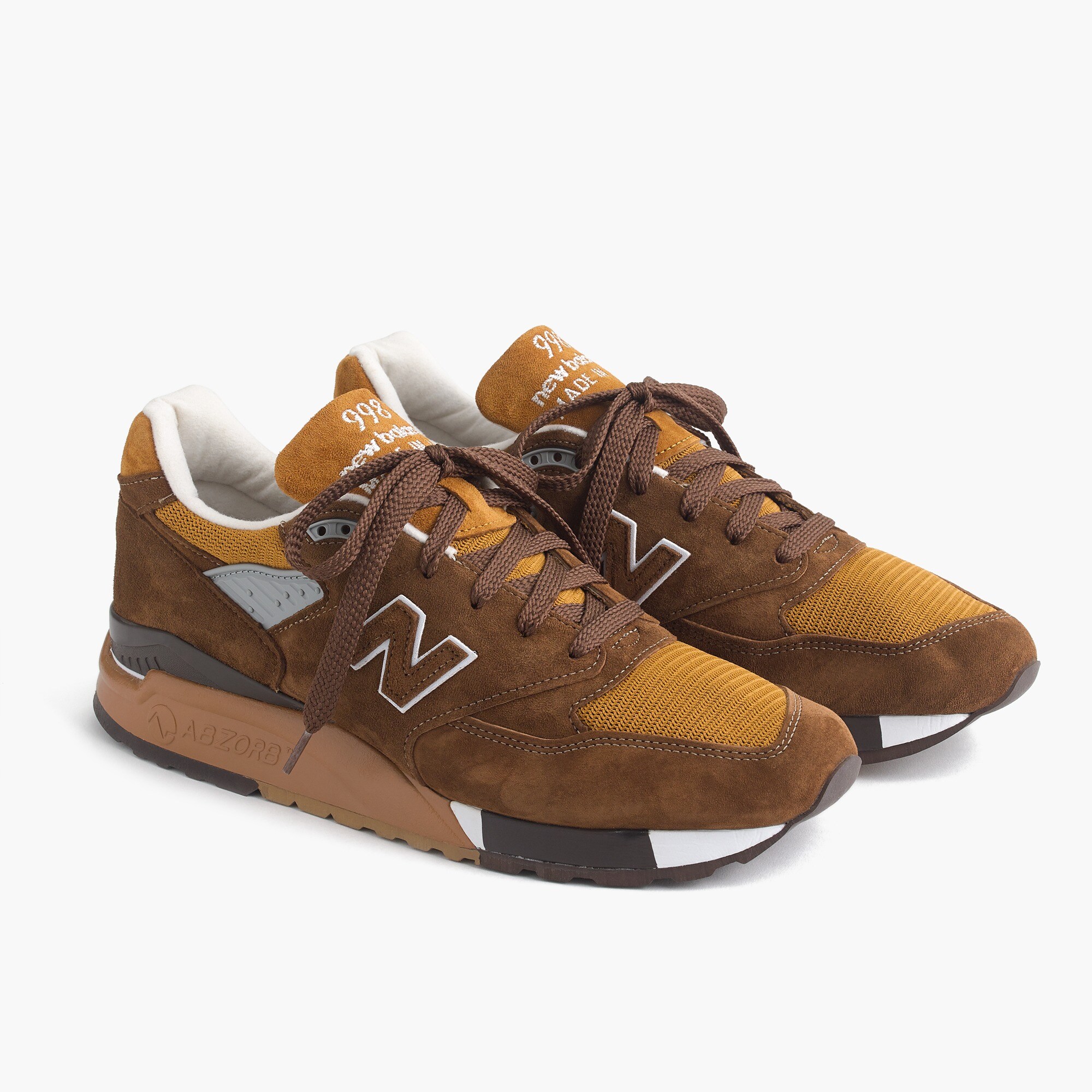 New Balance® for J.Crew 998 National Parks sneakers
Inspired by the landscapes of Crater Lake and Death Valley, our design team cooked up these custom colorways for New Balance's 998 (a true piece of sneaker history). We've been partnering for years with the iconic Boston brand to create one-of-a-kind kicks in very limited quantities. Each pair is crafted in the U.S. from premium American suede at the company's Skowhegan, Maine, factory. And best of all, with each purchase J.Crew will donate $10 of the retail price of these sneakers to the National Parks Foundation.
Available exclusively at J.Crew.
Manufactured in the US for over 75 years and representing a limited portion of New Balance's US sales, New Balance Made is a premium collection that contains a domestic value of 70% or greater.
Select stores.
Item H1401.