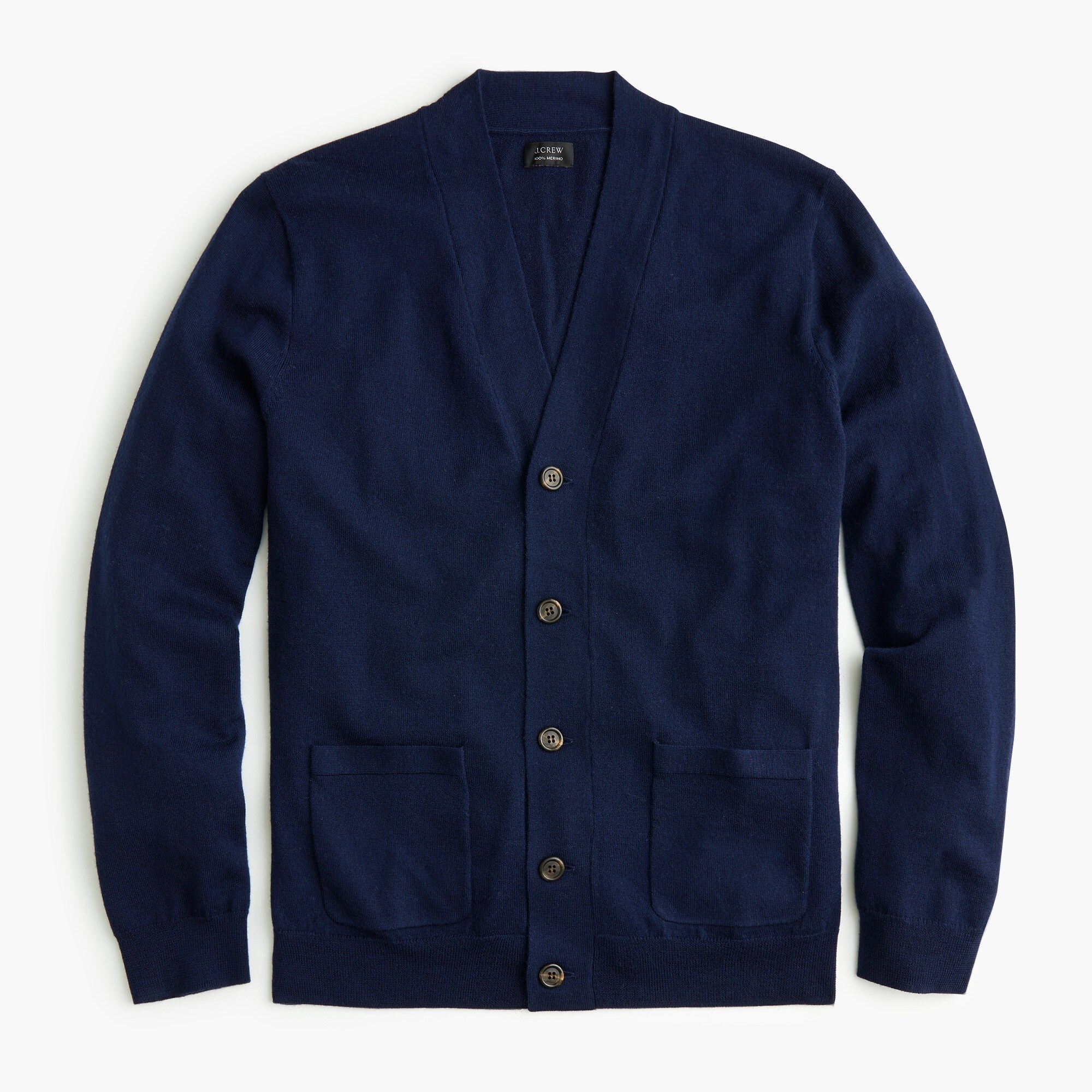 Merino wool wide placket V-neck cardigan sweater
Size:
X-SMALL

SMALL

MEDIUM

LARGE

X-LARGE

XX-LARGE
There are a few legends surrounding the 7th Earl of Cardigan's 19th century sweater invention. One says the British general wanted a piece of knitwear that wouldn't mess up his hair when he put it on. Another says he burned off the tails of his coat by standing too close to the fireplace and liked the look so much that he modeled a sweater after it. Whatever the origin story, the cardigan was an immediate success and became the knitwear choice for everyone from your grandfather to iconic '90s rock stars.
When it comes to wools, merino can't be beat: It's naturally flexible, breathable and water-resistant, and it keeps you cool or warm depending on the temperature. This cardigan will give you a more polished look than any other wool sweater in your closet.
Merino wool.
Patch pockets.
Dry clean.
Import.
Item J7763.