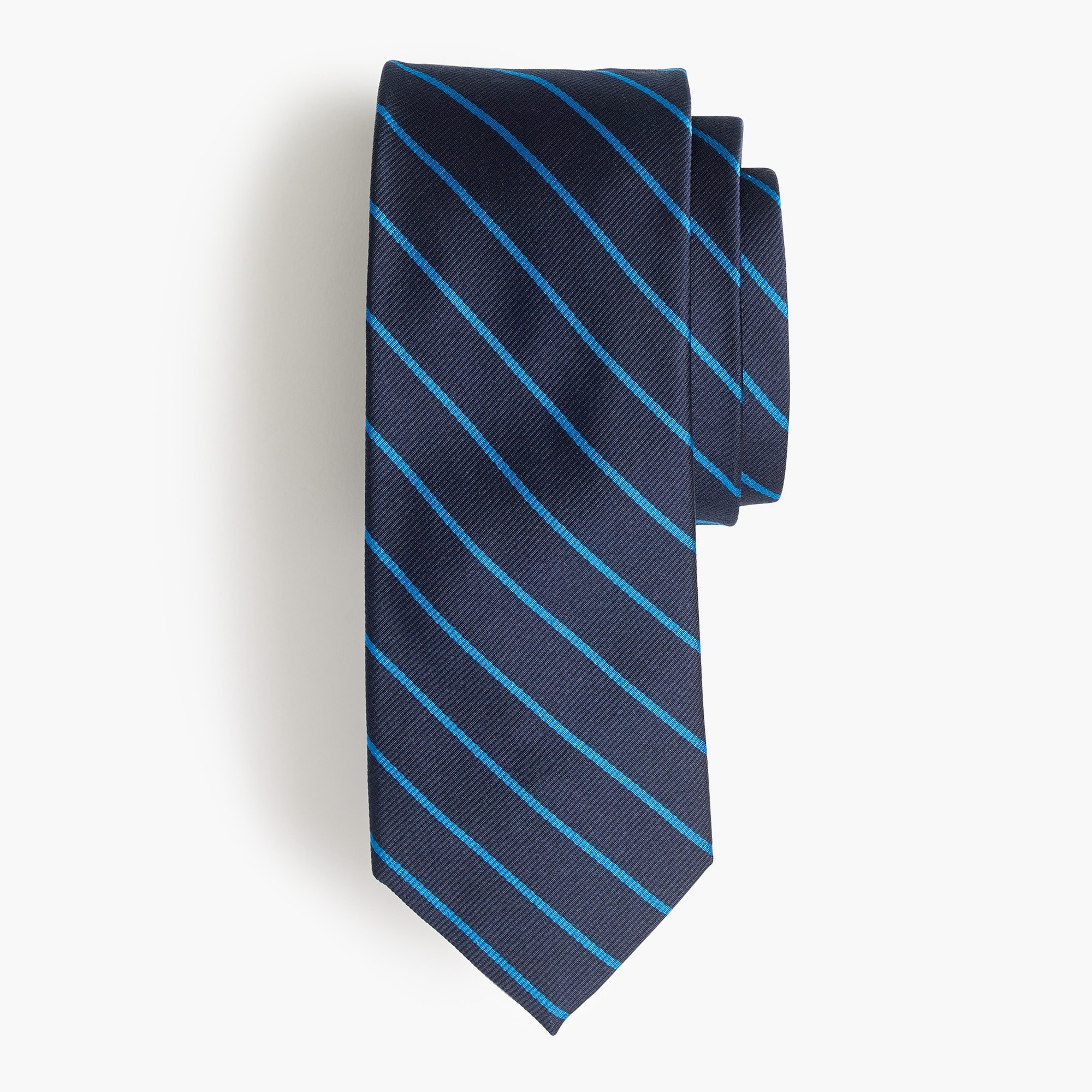 English silk repp tie in thin stripe
57"L x
2 3/4" at widest point.
Sometimes you want to wear a tie even when you don't have to. This one is made from English silk with a distinctive textured finish (most guys think "repp" refers to a certain striped style, but it's actually an evolution of the word "ribbed," which references the closely woven fabric of the original). Fun fact: It's handmade in New York City's Long Island City.
English silk.
Made in the USA.
Item F6196.