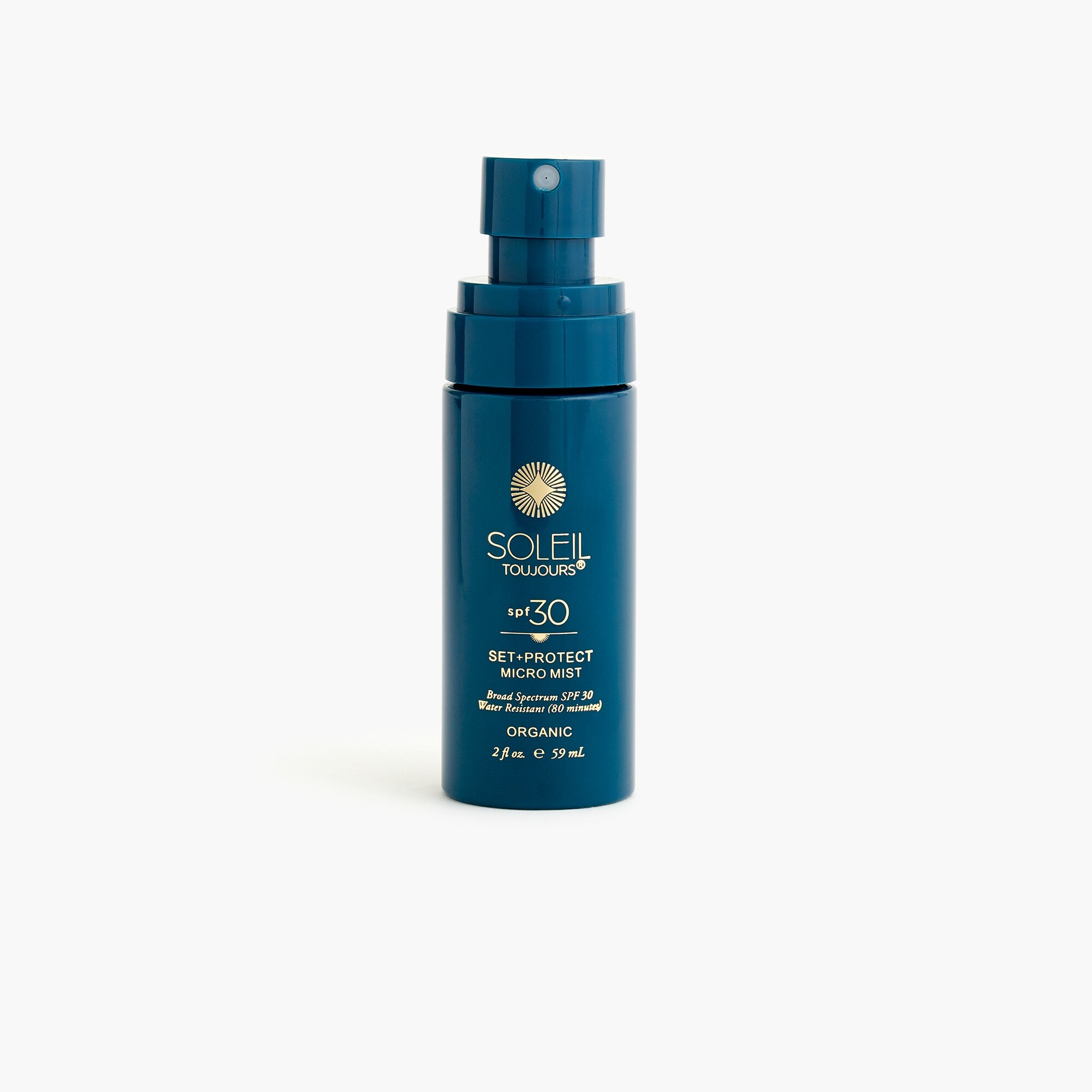 Soleil Toujours Organic Set + Protect Micro Mist SPF 30 (2 fl oz.)
We're sorry, this product cannot be shipped internationally.
For helping finding something else you'll love, email our specialist julie@jcrew.com
Prices do not include taxes.
Valerie McMurray, a mother of three, was tired of accepting chemicals and that white cast that seemed to accompany every commercial sunscreen on the market, so she set out to create the ultimate line of sun protection. This broad spectrum UV protection is made from over 70 percent certified organic ingredients—antioxidants that also calm and hydrate the skin like red algae, vitamin C ester, green tea leaf extract and Soleil's EcoSunComplex (a powerful blend of protective botanicals). Adding radiance to skin, finishing and setting makeup, this is one multi-tasking product! In a mini on-the-go size for midday touch-ups.
Star ingredients: EcoSun Complex®, CoQ10, green tea leaf extract.
Active Ingredients: avobenzone 3%, homosalate 7.5%, octisalate 5%.
Made in the USA.
Online only.
Item K2192.