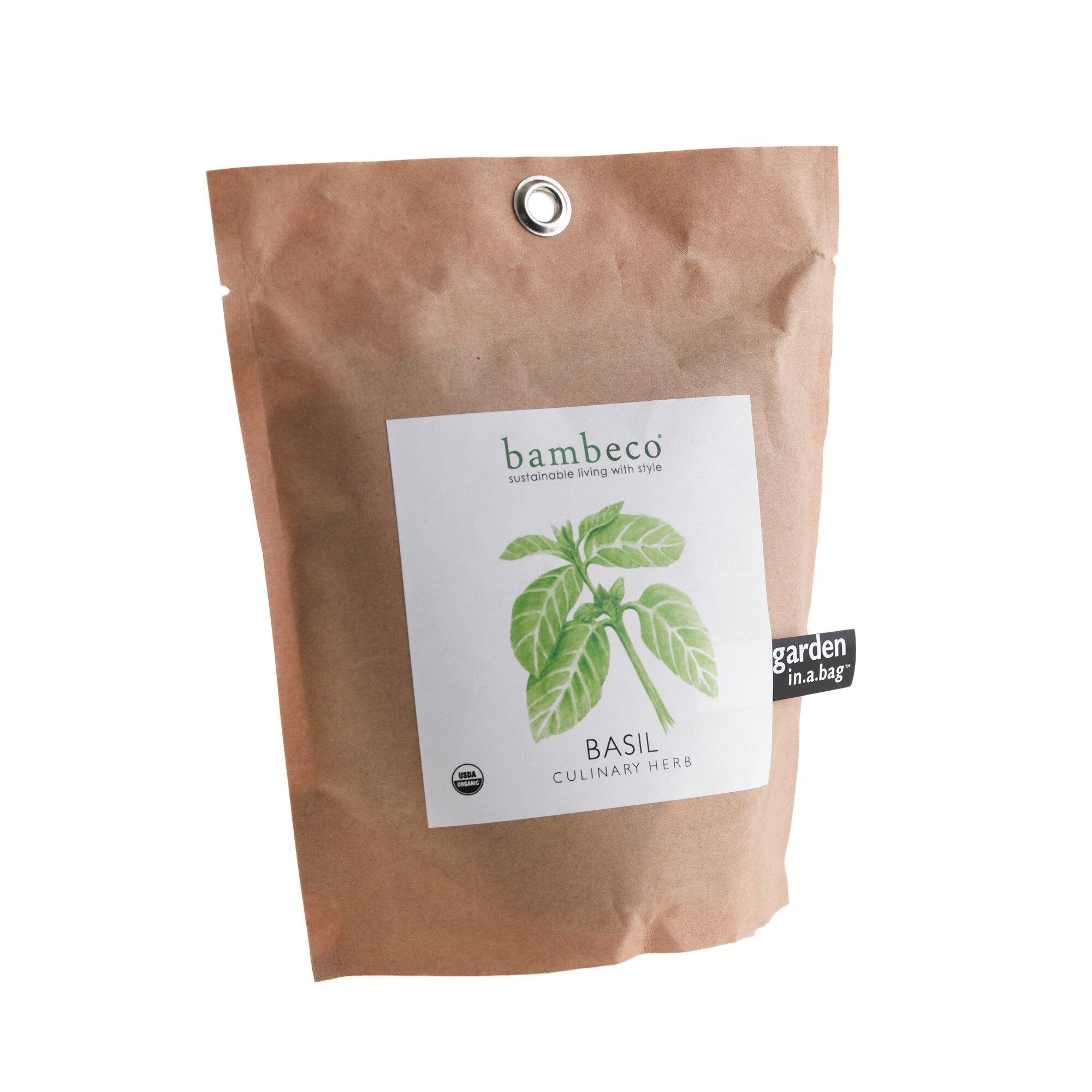 Bambeco™ garden-in-a-bag organic herb collection
We're sorry, this product cannot be shipped internationally.
For helping finding something else you'll love, email our specialist julie@jcrew.com
Prices include duties and VAT.
Maryland-based Bambeco prides itself on designing thoughtful, high-end home décor that also happens to be either reclaimed, repurposed, renewable, recycled, natural or organic (and sometimes all of the above). Their motto? Change the world, one room at a time—starting with your kitchen. This certified organic garden-in-a-bag comes with everything you need to grow herbs on your windowsill or any other sunny place, right in the leak-proof bag. Just mix in the enclosed packet of seeds, add water and wait—within eight weeks or less, you'll have your very own mini garden (and better-tasting meals to boot).
Contents include: organic seed, coir soil-less growing medium, coconut husk chips for drainage and directions.
Certified organic by the Idaho State Department of Agriculture.
USA.
Item C6109.