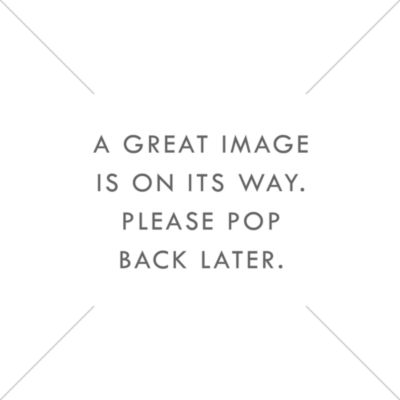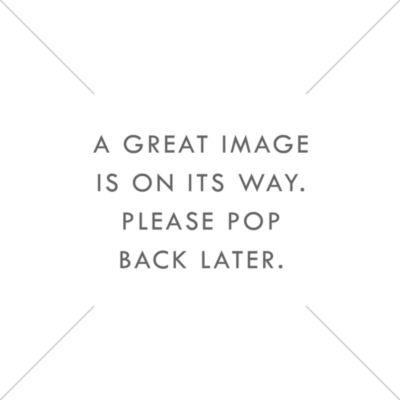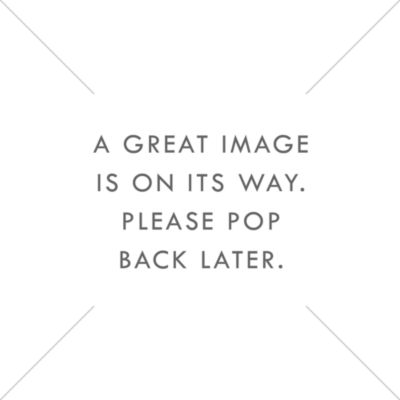 Product Details
No more stealing his pajamas. Our take on the borrowed-from-the-boys classic is designed in crisp men's shirting cotton with an easy fit (read: it's the comfiest—and chicest—way to get your eight hours). And even though it's made for sleeping, we love the top layered over a tank and worn with jeans.
Cotton.
Elastic waistband with drawstring on pant.
Machine wash.
Import.
Size & Fit Details
Top hits at hip.
Cropped leg.
26 1/2" inseam.
Vintage short-sleeve pajama set
Vintage short-sleeve pajama set
is rated out of
5
by
121
.
Rated

5

out of

5
by
gha2
from
Great pjs
This is the 4th pair of these pajamas I have purchased. They fit great and are good quality.
Date published: 2016-05-04
Rated

5

out of

5
by
GirlinAustin
from
classic PJs
I'm in love with these PJs. The fabric is a nice quality and the fit is flattering and not too tight or loose. The pants are about ankle length (I'm 5'8") and the rise of the pants (length from crotch to waist) seems on the short side so the pants will hang a little low. The tie-string is not sewn into the pants so you'll need to be careful not to lose one end. Overall, a terrific purchase reminiscent of the J. Crew I fell in love with all those years ago.
Date published: 2015-11-05
Rated

5

out of

5
by
Jill
from
Perfect Summer Sleepwear
I finally decided it is about time I have some "nice" pj's. No more random t-shirts and shorts for bedtime. This set is classic, comfortable and well made. I definitely prefer a top/pants set vs. a nightgown in general so these were perfect. I purchased 1 set and returned to buy another 2. I wash my pj's quite frequently (wear 2 nights and wash) and these have held up very well. They look very nice and I wouldn't feel sloppy lounging around in them if I had family visiting or other house guests. I will be purchasing more and I highly recommend.
Date published: 2015-08-05
Rated

5

out of

5
by
kmc3
from
perfect pj's
I have purchased about 10 of these pj's. I love them! They wear incredibly well - the cotton is great and they press up well if you are hanging around company. The white is not too thin for modesty, the navy is beautiful and the hydrangea is so very pretty. I used to get these in S but have started purchasing these in M which fits great if you wear a size 8 in JCrew pants.
Date published: 2015-07-31
Rated

5

out of

5
by
PreppyMom
from
Best. Pajamas. Ever.
I had to have these pajamas immediately upon seeing them. I own the regular length pajamas from J. Crew - these are perfect for spring and summer. Not only are they adorably retro-styled (think Doris Day in "Pillow Talk"), they are crisp and comfortable to sleep and lounge around in. I find that the woven cloth makes for a more comfortable sleep than does the knit cotton, especially if one is prone to night sweats. My husband loves them on me as well! Perfect for every night, or a beach house group setting - that's how stylish they are. I bought 2 pair of the light blue, and waited a month for the navy to come back in stock. Great job, J. Crew!
Date published: 2015-04-26
Rated

5

out of

5
by
Jess
from
I have only one complaint.
The only thing that is wrong with these pajamas is that they don't come in more colors. While I love the navy and the white, I would love to have more - peach, pink, mint, some Liberty print. These are incredible pajamas - comfortable in any season, and while I know it's not necessarily important to be stylish when you sleep, this Virgo sleeps a lot better in crisp pajamas with piping. Also, it feels a little more glamorous to sit on my stoop with tea and the Guardian in the morning if I have this perfect ensemble on.
Date published: 2015-04-02
Rated

5

out of

5
by
classicclothing
from
classic pjs
exactly how I hoped they might be ... lovely crisp, soft fabric with traditional styling and a high comfort level - the waist tie is a lovely finishing touch - these are perfect for a lazy pyjama morning
Date published: 2015-03-13
Rated

5

out of

5
by
laurabird
from
suuuper cute
These are really adorable pajamas and I love them to pieces. They are also really expensive and more than i've ever paid for pajamas, however, if you find yourself with a gift card (like i did) or happen upon a promotion, i recommend scooping them up. I got the hydrangea color, which reminds me of my grade school uniform shirts, except these are way softer and more lighweight. Also, at 5'1" the pants are the perfect length - i don't have to roll the waistband to keep them from dragging on the floor, but they're not an unflattering cropped length either. perfect.
Date published: 2015-01-19
Rated

5

out of

5
by
annabel
from
Great Travel PJ's
This pajama set is both lightweight and very comfortable on. The cotton is really soft and they look great. Perfect for lounging around at home or on vacation
Date published: 2015-01-12
Rated

5

out of

5
by
Echun
from
Super soft and great style!
Love how soft the cotton feels, its like sleeping inside bed sheets. Pants are not super see-through but they are white! I am 5'6" and 112lbs, and got the xs. The waist for the bottom is a little loose, but I also don't like my PJ bottoms to be tight. Its not as capri as I would like but still great. The sleeves are also tailored nicely. I also love that there is an extra button at the top in case you want to close up when its cold.
Date published: 2014-12-02
Rated

5

out of

5
by
Tasneem
from
Luxe cotton pjs
Love these pjs. Quality of the cotton is awesome. I am petite, 5'1" and 107lbs and the xs fit great, but not very Capri like.
Date published: 2014-11-21
Rated

5

out of

5
by
raoule
from
If its not these PJs its nothing!
I always choose white and they feel like wearing clean sheets in your sheets. Chic, elegant and cozy. Its all a woman needs.
Date published: 2014-10-16
Rated

5

out of

5
by
Jacqueline
from
Very Happy
I love these pajamas so much, I purchased them in blue and I pretty much live in them from the moment I come home in the evening. Slam Dunk.
Date published: 2014-10-05
Rated

5

out of

5
by
EarlyJCrewAdopter
from
My Favorite Jammies
I have these in the earlier foulard print (love. them.) - I machine wash/dry on gentle and they still look fabulous a year and a half later. No shrinkage or fading. Just bought the white set w/navy monogram on sale. Also love the long end-on-end pajama pants (have all 3 colors, wear w/vintage tees) but these have that 1940's short-sleeved coolness going on - even more so in the foulard- hope they do another print! Highly recommended, all the way around.
Date published: 2014-09-09
Rated

5

out of

5
by
AKV1
from
Great PJs
These are very comfortable, great cotton and in particular I love the fact that the shirt has short sleeves!
Date published: 2014-08-01
Rated

5

out of

5
by
Chloe
from
Favorite PJs!
These short sleeve PJs are perfect for spring/summer! The material is soft and and comfortable. I am 5'2, 125# and the small fit without being too baggy but allows for wiggle room for sleeping.
Date published: 2014-07-13
Rated

5

out of

5
by
DeeDee
from
Fabulous summer pajamas
You will look forward to putting on these pajamas every night. The fabric is cool and comfortable and not see-through. The quality is great and I found them to run true to size. I look forward to buying these in long sleeve this fall. They will not shrink in the washer and dryer.
Date published: 2014-06-20
Rated

5

out of

5
by
shopgirl2028
from
My Favorite Pajama's, hands down!
I bought these in white. I was concerned they would be completely see-through, on my fair skin they are not. I'm 5'2", 112 lbs, I'm not large busted but have broad shoulders, the XS fit perfectly for sleeping. I don't like my sleepwear to fit snug and I don't want to swim in them. The cotton is soft and breathable, very light but not thin. I don't wake up sweating or chilly - perfect! I'll be purchasing another set.
Date published: 2014-05-19
Rated

5

out of

5
by
Tuffy
from
Comfy pjs
I have three pairs of these classic short sleeved shirt pjs! I love them because they are cotton , short sleeved, soft and comfy! I can even answer my front door in them if I had to! Just look neat and like something to lounge in ! Would highly recommend these!
Date published: 2014-05-07
Rated

4

out of

5
by
Kzoo
from
top runs small, bottoms run large
I am 5'3" and weigh 114 lbs. I ordered an XS, the top fits slightly small, but the pants are huge, luckily there is a drawstring for the pants. Despite the odd sizing they are very cute and very comfy.
Date published: 2016-08-01
Rated

4

out of

5
by
Gabosans
from
Proportional bedtime glamour
Being short (158cm tall), I'm grateful for the cropped proportions of this pajama set - and the hydrangea colour has a great blue-violet balance. Would have loved functional pockets and the elasticated waistband in the pants to be fastened to the fabric so as to not shift and flip within its casing. But still better than any other pajama set I've seen in ages.
Date published: 2016-05-13
Rated

4

out of

5
by
FlaGirl
from
Great option for when you have overnight guests
I got these primarily to use when we have overnight guests, or for an upcoming overnight stay at the hospital. The pajamas are cute, classic, and comfortable. I only have two small complaints; under the arms is a tad bit tight, and pajamas really need to be ironed to look nice.
Date published: 2016-05-09
Rated

4

out of

5
by
BeachTO
from
Best pajamas!
This is my fourth set of the short-sleeve pajamas, all in navy blue. They are comfortable and they look good enough that I have answered my door while wearing them! My only complaint is the gap between the neck button and the main body of buttons creates a "vee" that is too deep for me. So on every top, I have repositioned the neck button lower and added a buttonhole so all the buttons are now evenly spaced (and who buttons these up to the neck anyway?). It's not difficult to do but wish this was already done. I removed one star because the newer pajamas are not as well made as they used to be. On my first two sets, the elastic on the waistband does not curl or twist which is a bit annoying on the more recent versions. In any case, please J Crew -- don't ever discontinue these!
Date published: 2016-05-06
Rated

4

out of

5
by
trull
from
Vintage pajama sets
I bought all three colors and I am very happy with the fit, material and color.
Date published: 2016-05-02
Rated

4

out of

5
by
Chocoholic1
from
Spring Jammie's
Great style, comfy for sleeping and wash up nicely. These are great for travel as they are light weight and fold down without any bulk. I love them and will purchase another set.
Date published: 2016-04-17
Rated

4

out of

5
by
Tmcgeee1
from
Vintage short sleeve pj
I just ordered two sets of these pjs in size Large. They are BEAUTIFUL. They are a nice soft cotton, but still manage to look crisp. I love the Navy and Hydrangea colors, and the drawstring waist is SUPER comfortable. I would say the bottoms run true to size, but that the tops are ever so slightly tight across the back....hence the four stars. I REALLY wish Crew would offer this beautiful cotton sleepwear as separates. I'm not usually a size large on the bottoms, but can make these work, due to the drawstring. I also love the fact that Crew realizes that not all grown women have the desire to sleep in loud, obnoxious patterns, but rather a simple sophisticated look. If these babies were offered as separates, they would be PERFECTION.......
Date published: 2016-03-18
Rated

4

out of

5
by
Colby
from
Comfy, cute and feminine tailored pjs
I debated buying these for so long and finally gave in! I'm not disappointed in them....I LOVE the 100% cotton, the fit and my husband even thinks they're cute. (I lounge in them and they beat sweats). The fit is generous but not enough to go down a size for me. I think the bottoms are cut more generous than the top. My only concern is I noticed the waistband is starting to roll a bit...I have washed once and hoping it won't get any worse.
Date published: 2015-07-18
Rated

4

out of

5
by
katdev
from
Lovely jammies but skip the monogram
The pajamas do not disappoint. Nice fabric and craftsmanship. However, do read the fine print on the matter of the monogram. Small is the operative word. I opted for just a single letter and it is truly miniscule.
Date published: 2015-03-25
Rated

4

out of

5
by
Ash1978
from
Love these pj's
I love these pj;'s - they are very cute on. Only downsize is they wrinkle pretty badly. Overall, a great purchase though.
Date published: 2014-06-02
Rated

4

out of

5
by
susan
from
Yummy PJs
Bought these for myself for my birthday - the fabric has a silky hand and they fit true to size. Plenty of room in the seat, which is often a concern for me. Wouldn't mind if the top was shaped in a little at the waist. Overall a great purchase!
Date published: 2014-05-04