"
I restructured the traditional loafer to fit in anyone's wardrobe, of any age. I wanted to create something that's wearable, versatile and attention grabbing.
"
A morning stroll with Chris
Q: How are loafers more versatile than people might think?
"I restructured the traditional loafer to fit in anyone's wardrobe, of any age. I wanted to create something that's wearable, versatile and attention grabbing by playing with colors and materials."
Why do you think more people are wearing loafers as everyday shoes?
"People tend to think of loafers as dress shoes, but that sort of rule can make you feel boxed in and less creative with your style. I want to change that mindset. When people tell me that they've never owned loafers before, but now they wear them with everything, that's what I'm going for. The way we think and talk about style is so powerful."
Do you have a signature approach to styling the Ellis loafer?
"I keep it simple: a good white T-shirt, denim and loafers. That's a uniform I can build from––I'll tie a bandana around my neck, choose a hat and throw on a denim or Barbour® jacket. A chore jacket dresses things up a bit and creates a streamlined look. The Fonz (from the show Happy Days) showed us all that you can't beat a T-shirt with a perfect fit!"
How does a good pair of shoes make packing easier for you?
"It takes a lot of editing to pack light! I used to pack piece by piece, but I approach it by outfit now. When I've overdressed myself, like for the men's Pitti Uomo show in Florence, I didn't enjoy the travel experience as much. If you have foundational shoes and pants, your shirts can rotate. Denim and loafers let you switch things up with a cashmere sweater, a chambray shirt, a tee… It's easy to change up your look."
How would you approach styling for a weekend wedding?
"My theory is to bring one pair of loafers and one pair of sneakers. I rely on New Balance® sneakers for morning walks or exercise, and loafers for everything else. A cashmere sweater, jeans and loafers will keep things cool and casual for daytime and dinner. For a dressier event, I wear a slim grey Ludlow suit, a white shirt and dark sunglasses. I under-pack and let good pieces and good shoes speak for themselves."
"I never want to look too buttoned up or too dressed down. I'll tailor my clothes or cut off a button-down shirt to balance a dress loafer with some personality."
"One of the things I embrace (and tell guys) is not to worry about being 'wrong' when getting dressed. If I want to wear a vintage T-shirt with jeans, loafers and a hat, that's fine. An outfit doesn't have to match, but should feel personal. That instantly takes your style to the next level."
More stories to explore…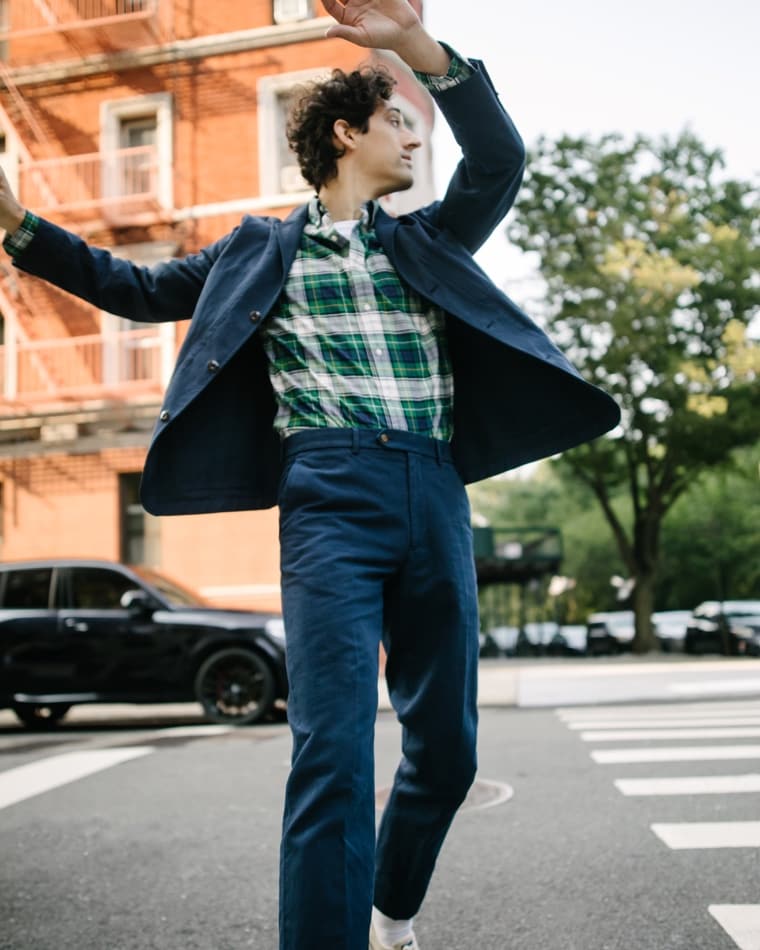 A day with Justin Peck, the New York City Ballet's resident choreographer
See the story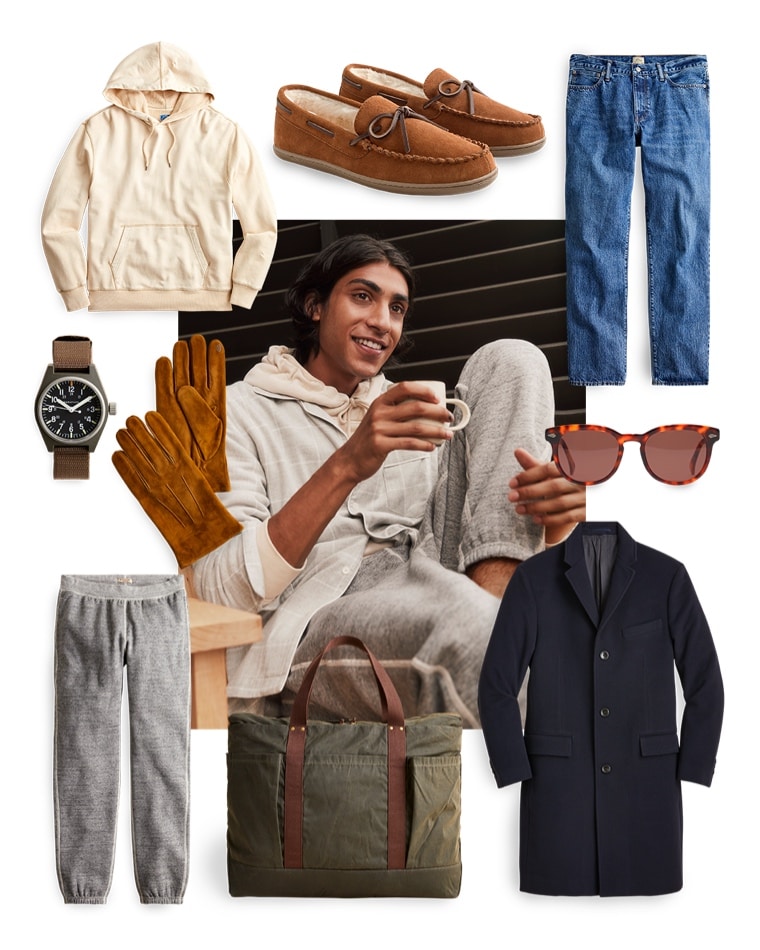 The edit: easy & elevated everything
Shop the roundup
Most wanted, gift edition: the sherpa-lined corduroy shirt-jacket
Get a closer look