We commit to furthering our talent and business strategy by creating a workplace that integrates and leverages the uniqueness of each associate by investing in culture and community-building activities.
Initiatives That Support Our Commitment:
INVESTING IN ASSOCIATE INTEREST GROUPS
As part of our efforts to build a collaborative and connected community, we offer the opportunity to form and participate in Associate Interest Groups (AIGs). AIGs are associate-led groups that gather based on common interests or identities. These groups are open to all members of our team. Our current AIGs include AAPI AIG, BLAC, PRIDE, Unity Crew and Professional Women, among others.

SUPPORTING COMMUNITY & ASSOCIATE ENGAGEMENT
We will continue to harness the power of open conversation with community discussion forums, where associates can share personal experiences, observations and thoughts around DEI-related topics. Over the last year, we have created spaces through our community forums on topics including Black Lives Matter and anti-Asian violence.

We will continue engaging associates through company-wide surveys to solicit feedback about ways in which we can do more and do better.

EXPANDED LEARNING & COMMUNICATIONS
Over the last year, we have continued to enhance our formal and informal offerings to support our call to listen and learn from each other and from experts across different communities and experiences. We will build on these practices as we move forward. Initial actions include:
We have scaled our mandatory diversity dialogue training throughout the organization and are working to ensure all associates participate in this core learning experience.
We have launched our Learning Together resource site for all associates to educate themselves on topics related to diversity, equity and inclusion. This site includes crowd-sourced ideas from within our community.
Through our standard communications channels, we have regularly surfaced content, stories and resources that promote greater understanding and community around DEI-related topics.
CELEBRATING MONTHS & MOMENTS OF RECOGNITION
We are building on our existing practices around key dates throughout the year with robust internal programming to honor the diversity of our community and create space for our teams to come together in a variety of different ways. This includes key months like Black History Month, Women's History Month, AAPI Heritage Month and Pride Month.

INTEGRATING INCLUSIVE PRACTICES
We are engaged in an ongoing process to evaluate and integrate inclusive practices into our culture. As an example, beginning in FY21 we have refreshed our email signatures to encourage all associates to include their pronouns.

ENSURING THAT WE ARE OPEN TO ALL
We have signed the Open to All pledge across all our brands and will reflect this with decals in our all stores that indicate our commitment to maintaining a welcoming and safe environment for people regardless of race, ethnicity, national origin, sex, sexual orientation, gender identity and expression, immigration status, religion or disability.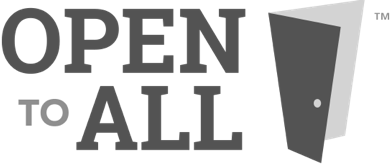 RECOGNIZING INCLUSIVE HOLIDAYS
We have refreshed our holiday calendar beginning with FY21 to recognize the diversity of our teams and the range of celebrations that are important to each of us. This includes two important changes:
Juneteenth: We have made this an official company holiday, recognizing the day that the last enslaved persons in the United States were emancipated. This holiday is an important reminder that freedom and justice are often delayed, and there is still much work to do towards equity and equality.
Floating Holiday: We have created the opportunity for all associates to recognize the day that is most meaningful to them with a Floating Holiday in addition to our standard paid-time-off bank.