Our new resale program, plus curated
vintage and more…
We believe in forever fashion,
not fast fashion
That's why we've always designed clothes to be handed down—and around—

and to live in closets for decades.
A collection of J.Crew hand-me-downs sent in by our community of

customers, available on our resale site in partnership with thredUP.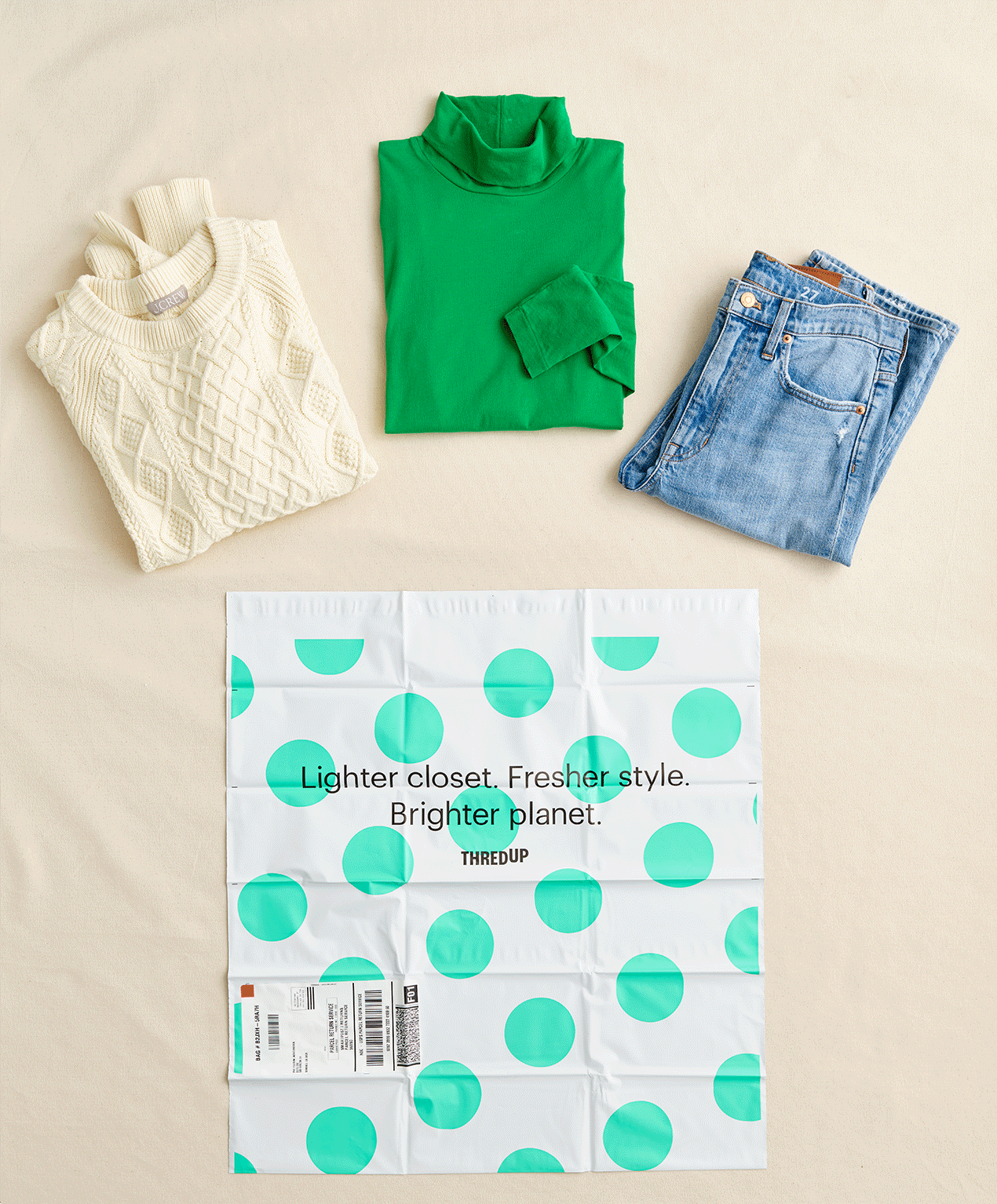 Clean out your closet,
get J.Crew credit
Help us keep clothes out of landfills by sending your gently used items to thredUP, and get J.Crew credit in return.
Handpicked vintage J.Crew
Find a special rack of timeless styles from the '80s and '90s sourced by our design team, exclusively at our Fifth Avenue and Bowery stores in NYC. For more info or to purchase, call Fifth Avenue at 212 255 4848 or Bowery at 646 222 9787.
You clean out your closet
Pick up a cleanout kit in J.Crew stores, or print a free shipping label from thredUP to send in your gently used clothes (from any brand!).
The secondhand experts at thredUP will assess the condition and value of the clothes you sent in and you'll get J.Crew credit for any eligible items that sell within 30 days.
Wearable clothes that don't make the cut are recirculated through thredUP's Rescues program, reused or responsibly recycled.
Pick up a cleanout kit
at J.Crew stores…
Or print a free shipping label to turn your hand-me-downs

into J.Crew credit. Your help means the world to us, literally.